HOME APPRAISALS CURRENT SALE WHAT'S COMING UP COMPLETED SALES DISPOSITION SERVICES VEHICLES COINS & JEWELRY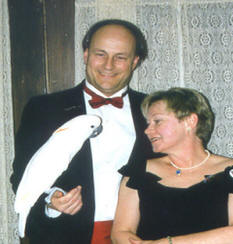 HENDRIK SHARPLES, LLC



PO Box 1511
Brush Prairie, WA 98606
Portland: 503-232-2310 (voice, forwards to my cell phone)
Washington: 360-666-8010 (voice, forwards to my cell phone)
Cellular: 503-860-2310 (By far the best way to reach me, text or voice)
Fax number by request, please call
e-mail: (please cut and paste email address, link removed)
hendrik@hendriksharples.com
SUBSCRIBE TO MY NEWSLETTER BELOW, AND GET ADVANCE INFORMATION ON ALL OF MY SALES
IMPORTANT: FILLING OUT THE FORM BELOW DOES NOT SIGN YOU UP FOR THIS WEEKS SALE!
SERVICES OFFERED:

I am a professional appraiser of personal property such as antiques, fine art, silver, jewelry, household goods, and the like.

Additionally, I provide services useful in the handling of estates and trusts, such as disposition, cleanup, disposal, repair, equitable division and distribution, shipping, packing, and negotiating with suppliers and providers.



Personal property appraisals:


My appraisals are professionally prepared, with accompanying photographs, always written in comprehensible terminology, and in conformance with the Uniform Standards of Professional Appraisal Practice. My appraisals are almost always finished within seven to ten days after I first see the property. I charge a reasonable hourly fee, never contingent on the value of the property.
Rush appraisals are usually possible, for an extra fee.

I do appraisals for estates and trusts, insurance, divorce settlement, and property damage claims. I have 38 years of experience in appraising varying types of personal property, with appraisals and property disposition being my sole source of income for the last twenty-eight years. I have many years of experience in the numismatic and philatelic field, having once owned my own retail store. I have also been the primary evaluator of pledged property at a pawn shop.

In the case where specialized expertise is required, I have a network of specialists to appraise those items, including a good working relationships with the major auction houses and their specialty departments.

My principle clients include US Bank Trust Department, Allen Trust Company, Columbia Trust, Bank of the West Trust Department, Pioneer Trust, and numerous attorneys and trust departments in the Portland, Salem, and Vancouver area.

Much of my business is the the Portland area, but I do a fair amount of work in Salem and on the coast, and have worked as far north as Blaine, as far south as San Diego, and as far east as Tyler, Texas.

Details, rates, and samples of my work can be found here

Property disposition:

I use a multitude of disposition methods, depending on the needs and wants of your clients. All sales are performed on a reasonable pre-negotiated percentage basis, normally 30%-40%, but possibly varying with the nature of the sale and the items sold. I offer a full accounting of sales, commissions, and expenses once items are sold, and have complete clean-up and disposal services available.

I do not buy anything from any of my sales, thus eliminating any conflict of interest concerns you might have.

Essentially all of my business is due to referrals from pleased customers, and I have had the privilege of handling over four million dollars worth of property on behalf of my clients in the last eight years.

Details can be found here.
A discussion of the plusses and minuses of various ways of selling is here. So you know, I wrote it, but I've tried to be as unbiased as possible.

Information on previous sales can be found here.

Vehicles for sale can be found here.

Other Services:

I try to provide many services needed by trust officers and personal representatives,
such as cleaning, disposal, repair, and the like (these services are also useful for realtors).

Details can be found here.

Results:
The following is a list of some of properties I have sold in last few years on behalf of my clients:
Click on (picture) hyperlink following descriptions to see a photo of the item (no photo available unless the (picture) hyperlink is present)
| | | |
| --- | --- | --- |
| Sturtevant Hamblen, original oil on canvas (link to Maine Antique Digest article here) (picture) | (auction) | $210,000 |
| Gil Elvgren, original oil on canvas pinup illustration art (picture) | (auction) | $40,000 |
| 1965 Ferrari 275 GTS | (private sale) | $110,000 |