HOME APPRAISALS CURRENT SALE WHAT'S COMING UP DISPOSITION SERVICES VEHICLES COINS & JEWELRY
DUNTHORPE SALE
Everything is sold, thanks for your interest
Most pictures removed to save bandwidth

Fine jewelry: Lady's Rolex Oyster Perpetual two tone , 1 carat diamond , segmented jade bracelets . diamond rings and earrings , gold chains and bracelets, plus some costume

Furniture: Archotypo mid century modern bentwood chair and custom cabinet, both with letter from factory, Curtis Jere life sized tree with bird's nest on stand, late 1700's dropleaf cherry table, Chinese coromandal screen, sofa loveseat, bedroom furniture, dining set, large selection of Brown Jordan patio furniture, much more.

Art: Massive selection, 3 Tom Sander, Montana, b. 1938, 3 Robert W. Millikin, UK, 1920-2014, 2 Norman Rockwell signed and numbered poster sized Saturday Evening Post cover lithographs, Philip Rickman, UK, 1891-1982, John C. Harrison, UK/NY, 1898-1985 signed lithograph, Theodore Smith, Idaho, contemporary, mallard drake wood carving, 11", Sharon Engel, Oregon, Mildred Hamill, Alaska/Washington, 1910-1970, Mads Stage, Denmark, 1922-2004 signed lithograph, Chinese hand painted and silkscreen paintings, Disney serigraphs, 5 Martha Wahlert cat theme water colors, oversized Waterfowl book with 50 hand signed lithographs by well known contemporary artists, much more

Collectibles: 12 pieces Peking glass, Royal Copenhagen 1352 Harvest Group figurine, 18", 8 Chinese cloisonné vases and bowls, Chinese silver filigree and hardstone covered vase, brown jadite goldfish set with box, .framed set of US duck stamps 1935-1983, Iitalia glass bird pair, marble chess board with carved chess pieces, signed Blazer basketball, circa 1960 Madame Alexander dolls with original boxes, Japanese child's tea set, much more

Automobile: 2003 GMC Envoy SLT XL, VIN 1GKDT13S63220xxxx, 86000 miles, Silver grey/grey leather, running boards,Large crease in passenger rear door, rear wheel well, otherwise good interior and exterior

Books: Lots of chess, train, and dinosaur, some older leather bound, cookbooks, and more

Electronics and cameras: Apple 27" monitor never removed from box (refurbished), older Apple computer, Toshiba laptop computer, Nikon D200 SLR camera with 18-200 zoom, CD card, 2 batteries, charger , multiple vintage cameras, binoculars, spotting scopes, more.

Clothing: sparse, but originally expensive name brands, hunting clothing, lots of coats and jackets

More: fishing poles, reels, accesories; multiple boxes 12 and 20 gauge shotgun shells, lots of tools, Christmas, older washer and dryer, brass chandelier over dining table, hall chandelier, much more
2003 GMC ENVOY, 86000 MILES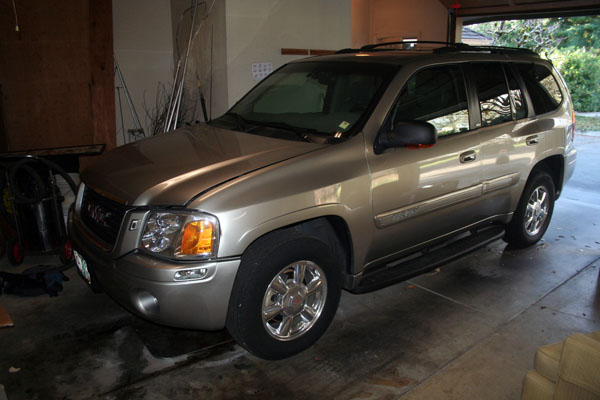 NICE EXCEPT FOR THIS BIG SCRAPE
ART:
Tom Sander, Montana, b. 1938, oil on board of two bucks in the snow, 24" x 36"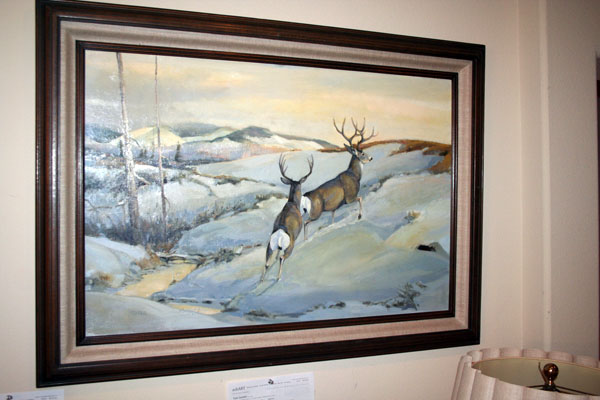 Robert W. Millikin, UK, 1920-2014
Philip Rickman, UK, 1891-1982, watercolor of mallard pair in marsh, 16" x 22"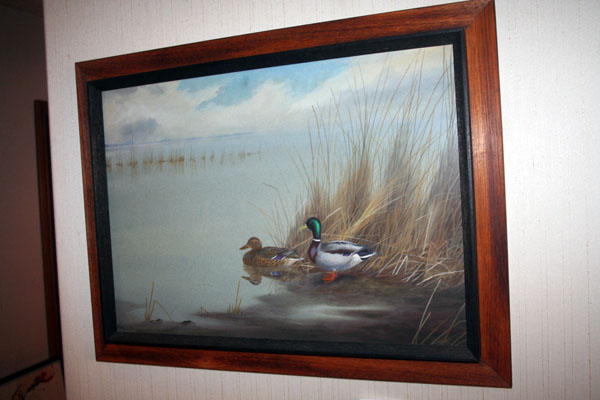 SIGNED AND NUMBERED NORMAN ROCKWELL PRINTS
BOY ON HIGH DIVE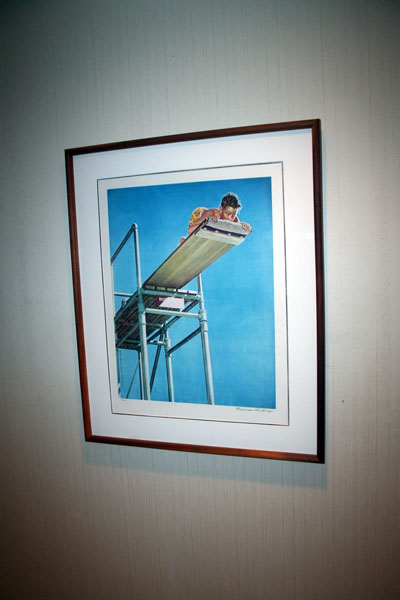 WET PAINT
MINT DUCK STAMPS 1935-1983
CURTIS JERE COPPER TREE WITH BIRD'S NEST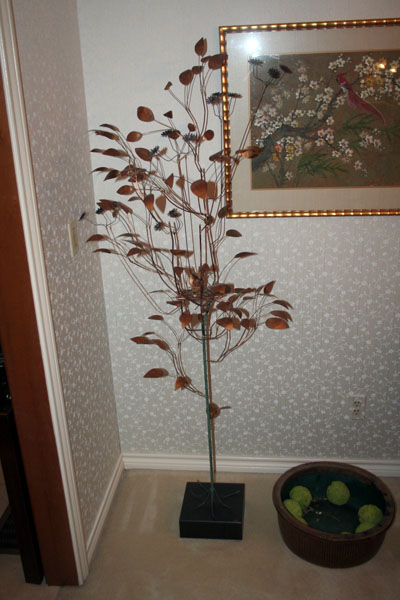 THEODORE SMITH WATERFOWL CARVING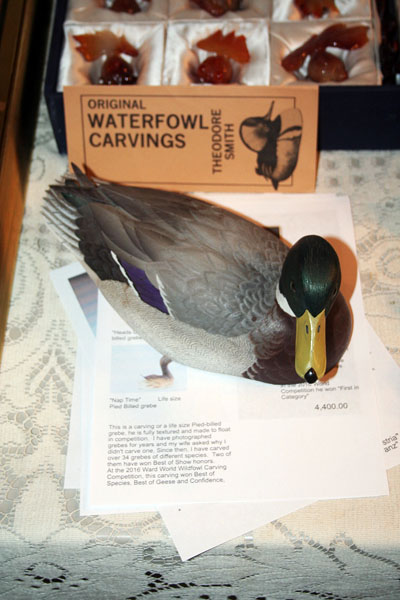 MARTHA WAHLERT CAT THEME WATERCOLORS
FURNITURE:
ARCHOTYPO CHAIR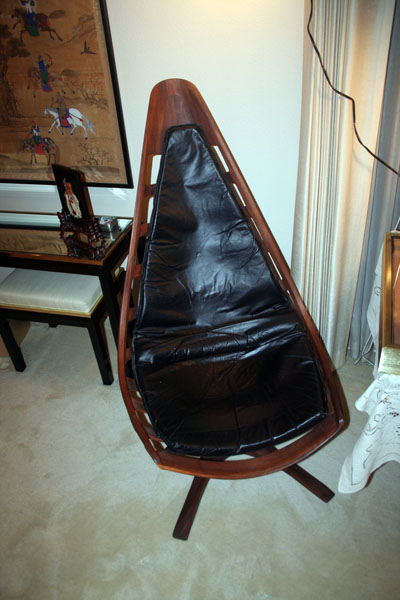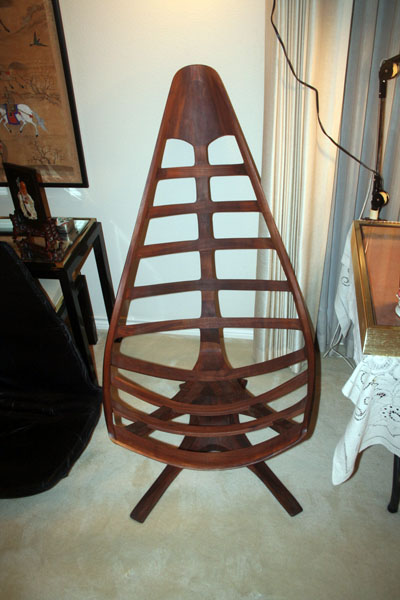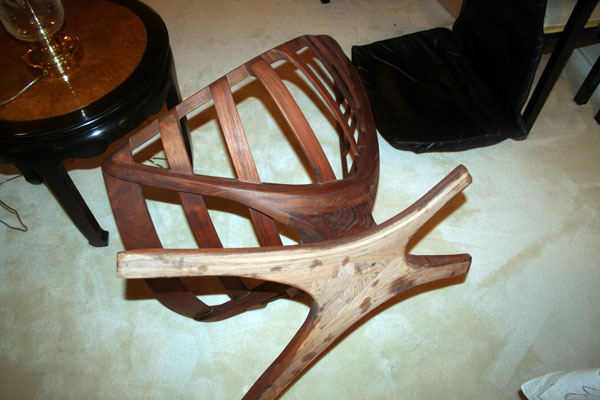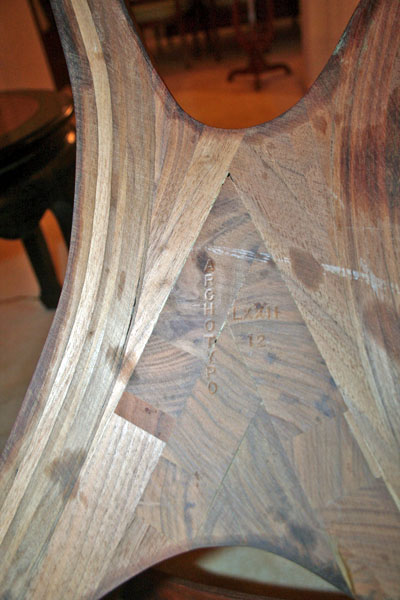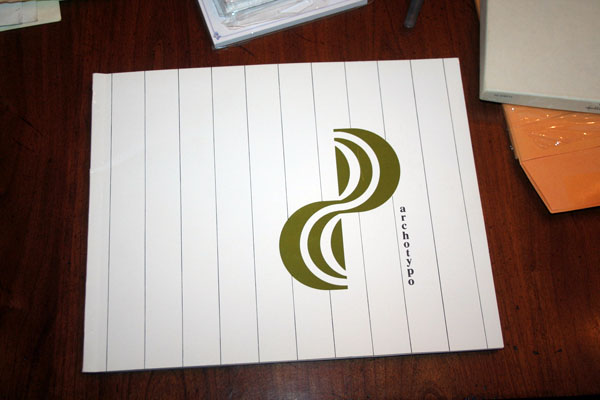 ARCHOTYPO CABINET, BAKER PLANT STAND
Late 1700's Cherry Pembroke (dropleaf) table, with local dealer tag for $1975, priced at $195
Chinese four panel coromandel hardstone and gilt over black lacquer screen, verso gilt over lacquer, each panel 18" x 72"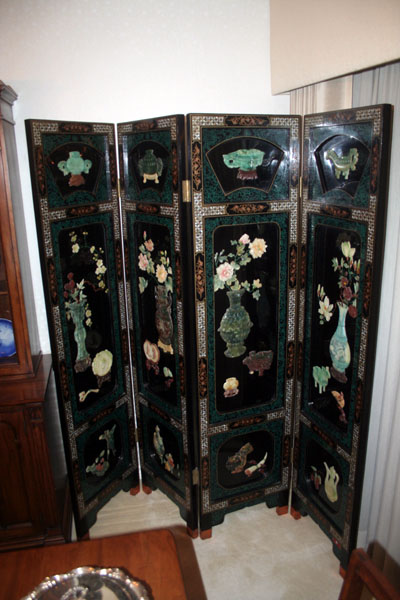 NAVAHO CIRCA 1900-1910, 32" x 55". WITH SIMILAR PILLOW PAD 19" x 18"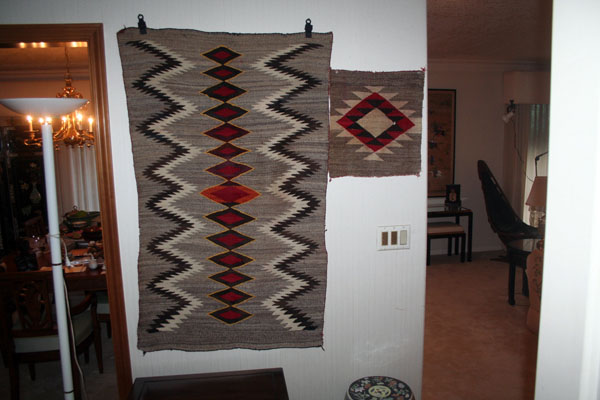 KARASTAN KERMIN CARPET
BROWN JORDAN PATIO FURNITURE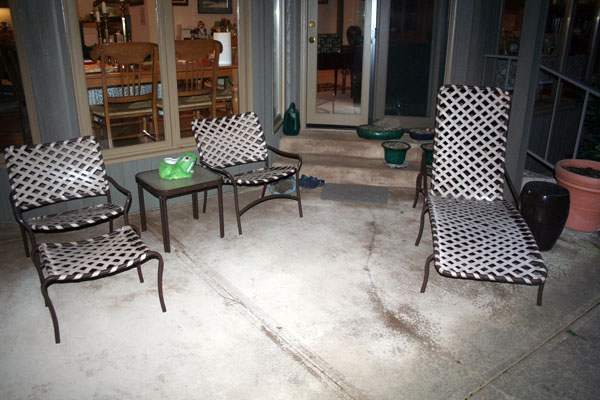 JEWELRY:
LADY'S ROLEX OYSTER PERPETUAL 2 TONE WATCH
.98 CARAT AMERICAN ROUND BRILLIANT CUT DIAMOND (LOOSE)
ABOUT 10 PIECES OF GOLD JEWELRY
SOME COSTUME
COLLECTIBLES:
Chinese Filigree gilt silver tea caddy, 7"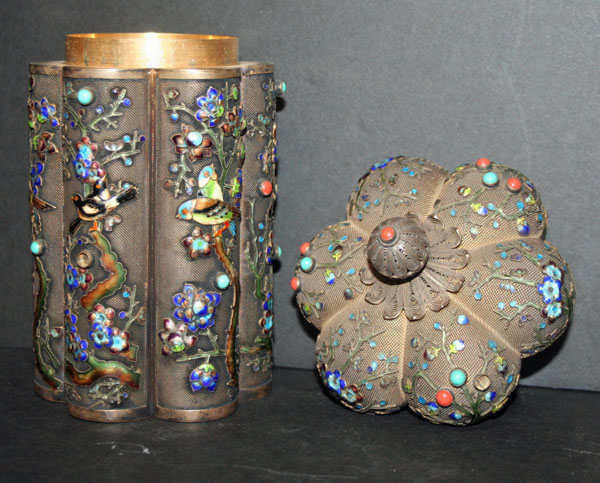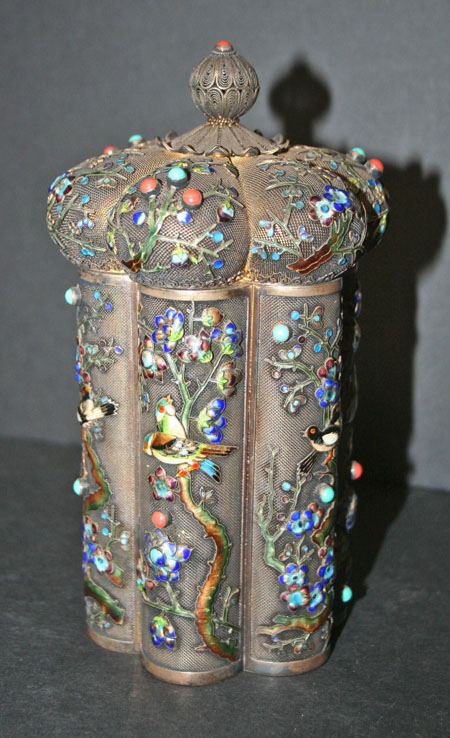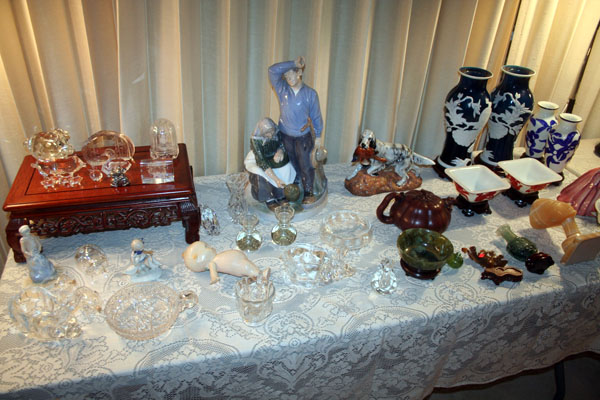 BOOKS:
LARGE SELECTION OF CHESS, TRAIN, DINOSAUR BOOKS
OVERSIZED BOOK, 44 HAND SIGNED PRINTS, LIMITED TO 1250 COPIES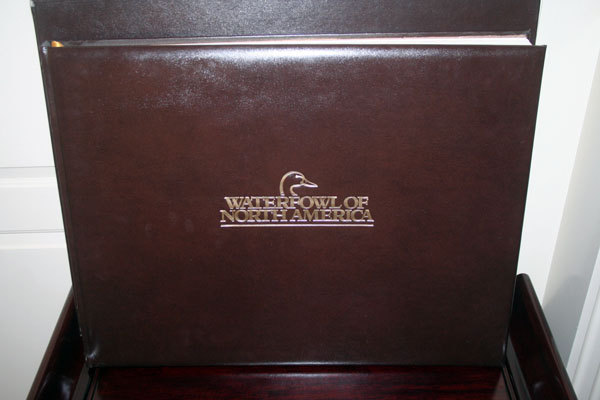 CLOTHING
SPARSE, BUT HIGH END
HUNTING GEAR
LOTS OF KITCHEN, INCLUDING 2 KITCHENAID MIXERS
MORE:
FISHING POLES, TOOLS, SHOTGUN SHELLS, 2014 SAMSUNG 46" LED TV,
APPLE 27" REFURB MONITOR A1407 IN SHIPPING BOX ($500, $799 from apple)
TOSIBA LAPTOP, TOOLS (LOTS MORE IN GARAGE), NIKON D200 CAMERA, ACCESSORIES