HOME APPRAISALS CURRENT SALE WHAT'S COMING UP DISPOSITION SERVICES VEHICLES COINS & JEWELRY
Fine estate of a prominent Portland family, in an old time Garthwick mansion,
just south of Sellwood off 17th. Very large house, lovely well known garden.
SIGNUP ONLINE STARTING 6:00 PM Friday Evening
The link will be here. You may need to refresh the page to see the link.
YOU CAN NOT SIGN UP BEFORE FRIDAY EVENING AT 6:00

ORIGINAL ART:

Shirley Gittelsohn acrylic 40" x 72", watercolor 22" x 30"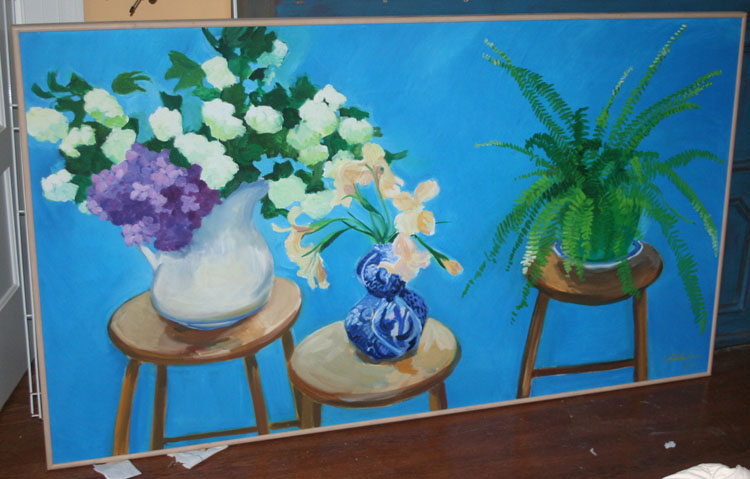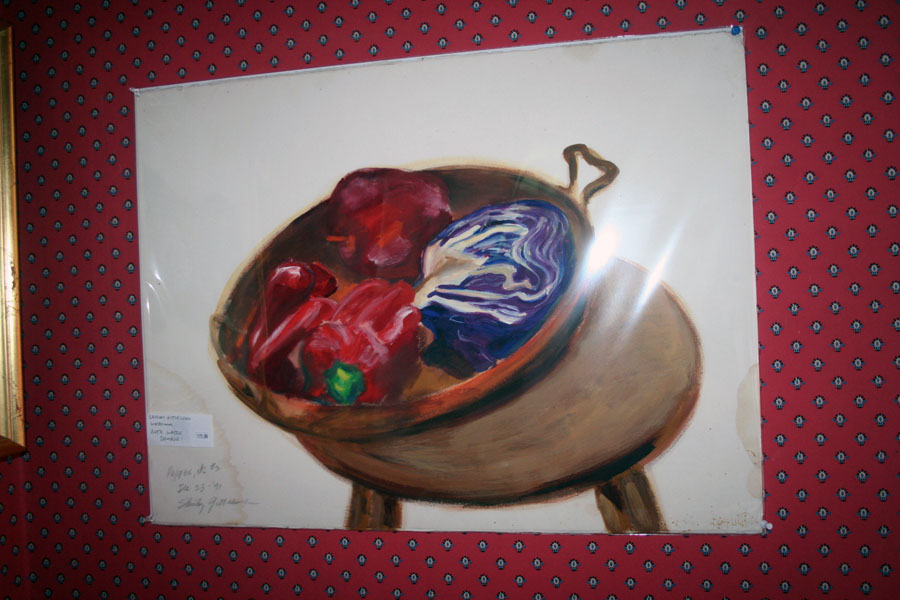 Sharon Engel oil 48" x 36", oil 16" x 20", another 16" x 20", watercolor 20" x 27", print 20" x 24"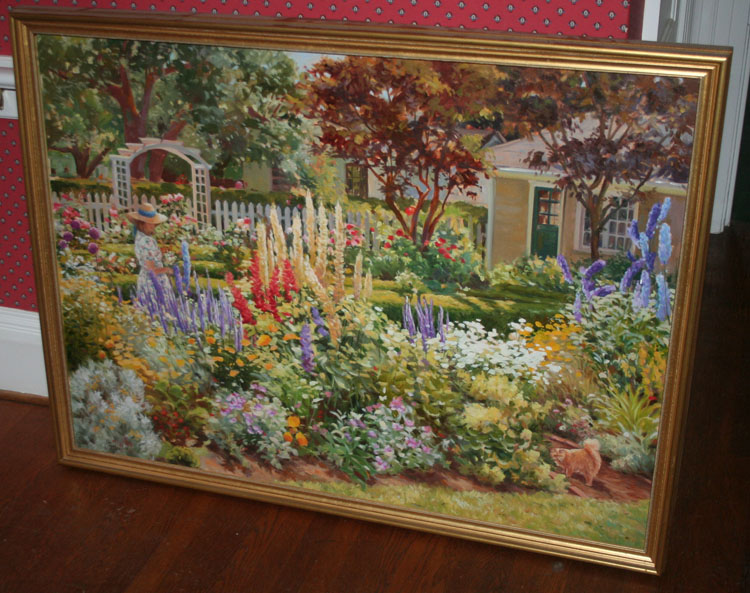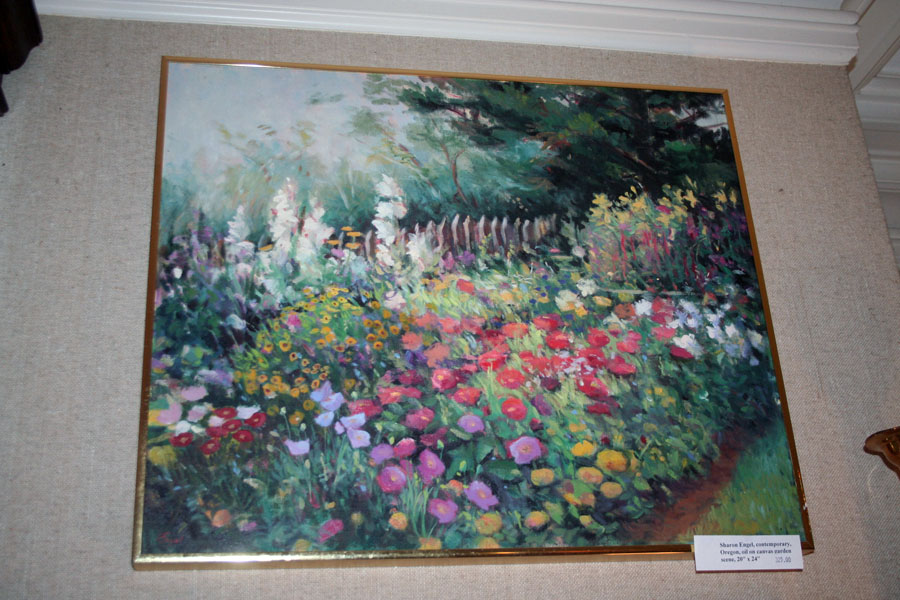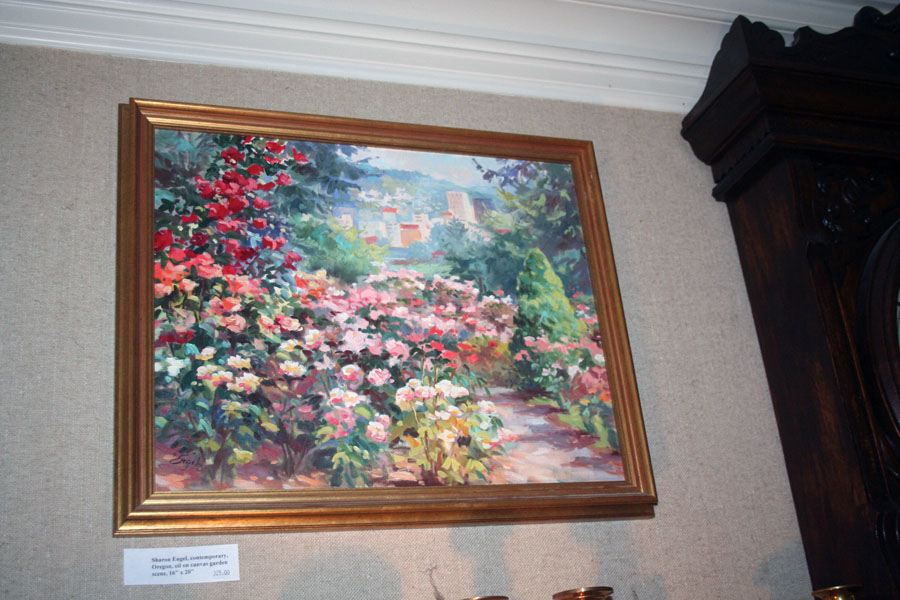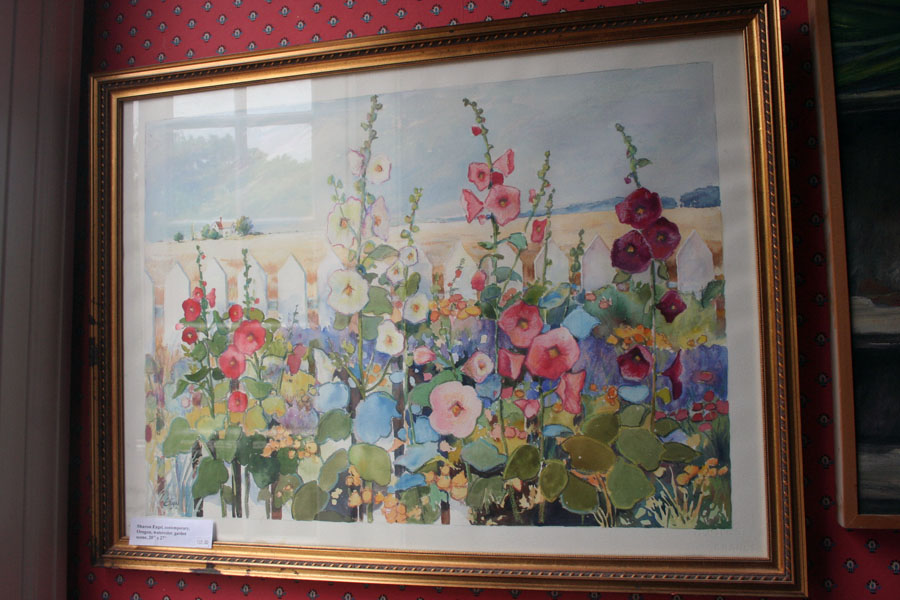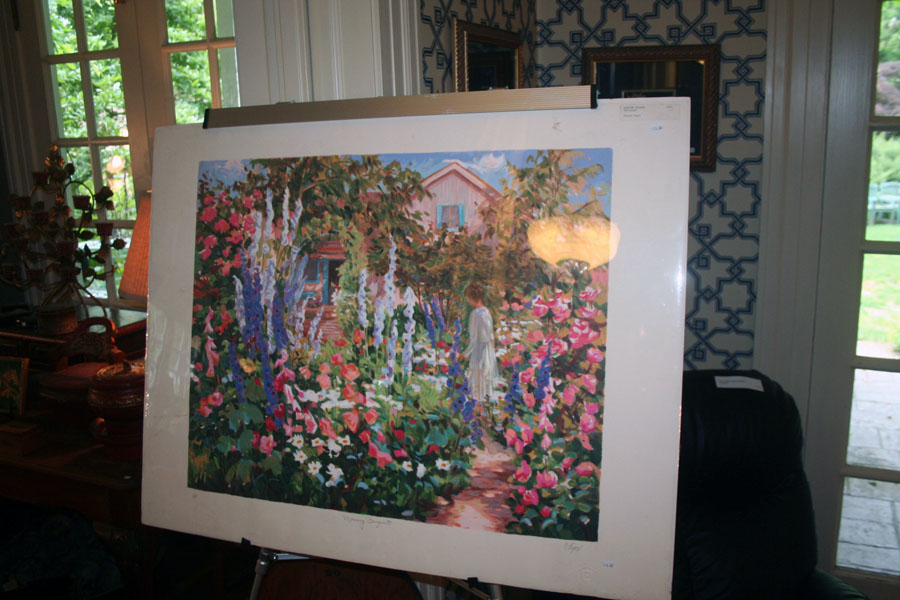 Loraine Balsillie oil 34" x 40", oil 20" x 24"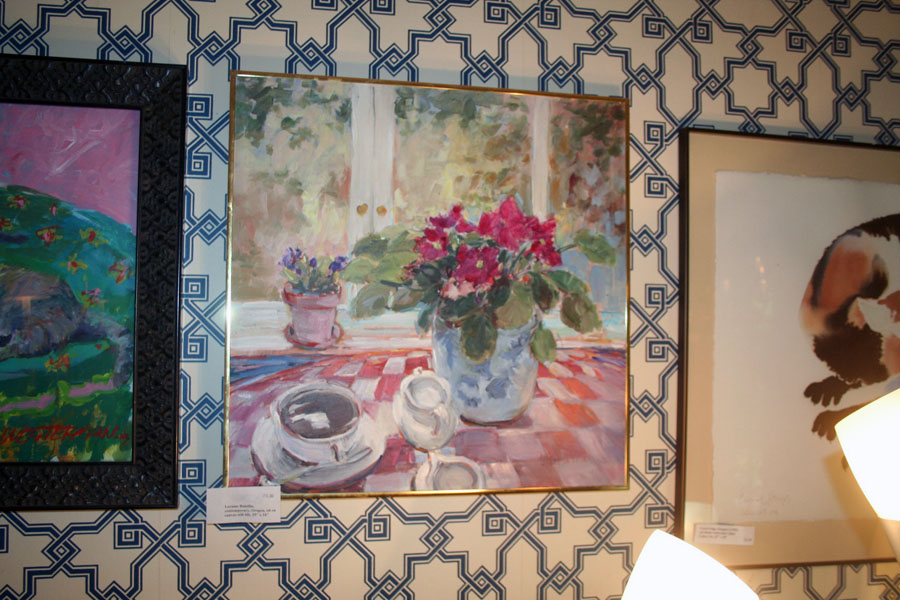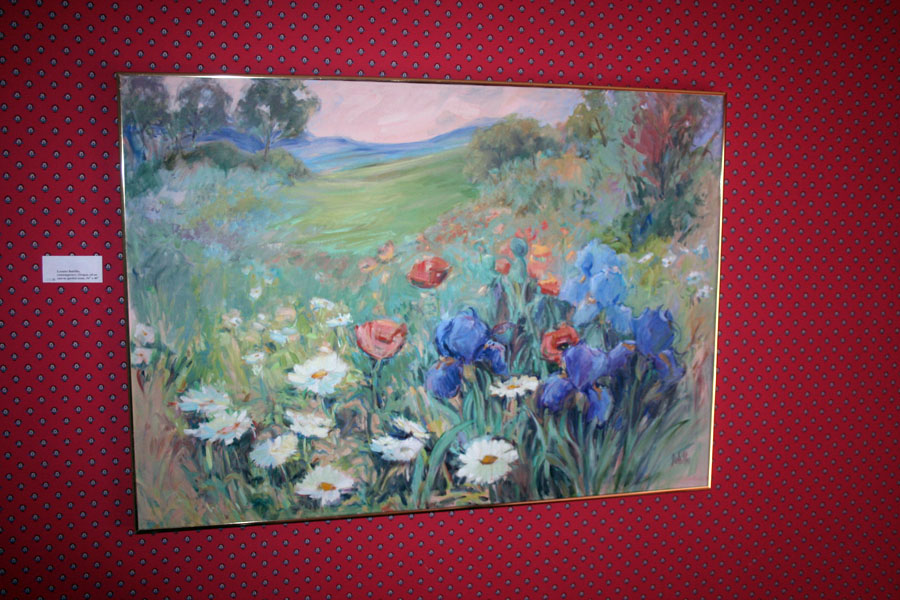 Carol Grigg, watercolor 23" x 30", another 23" x 30"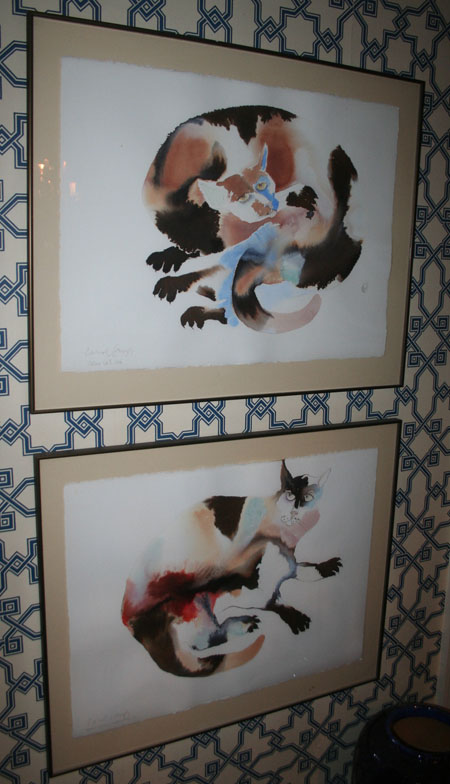 Bennet Norbbo,acrylic 15" x 20", another 15" x 20"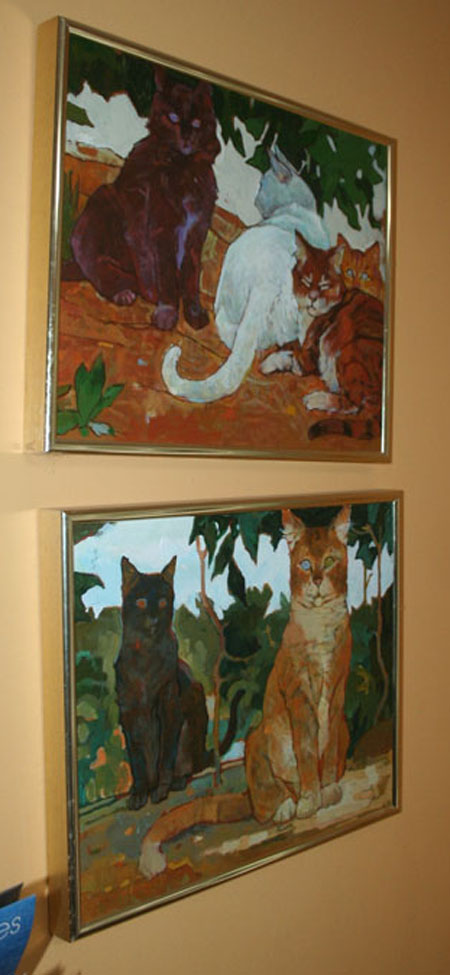 Elizabeth Brewster Rocchia, four different watercolors 30" x 40" to 10" x 11"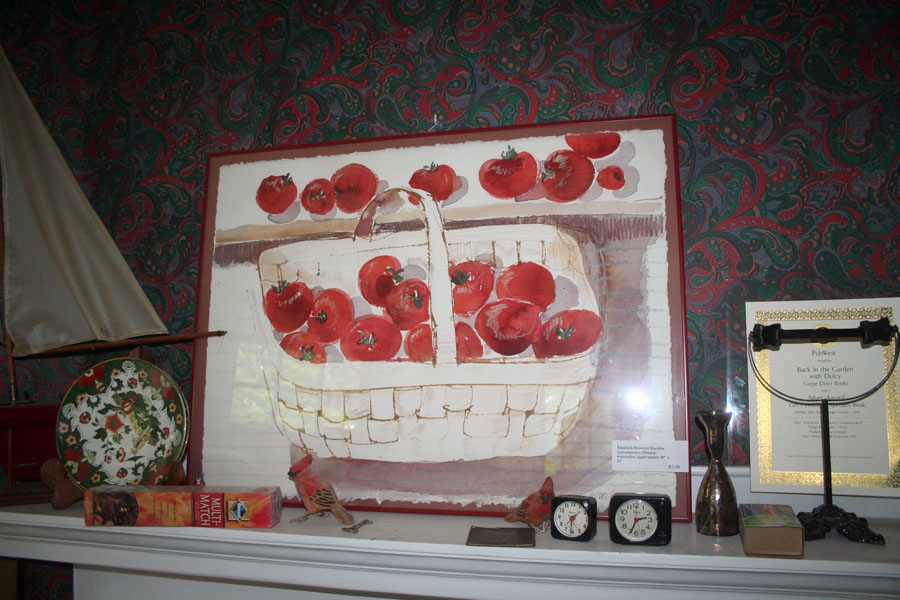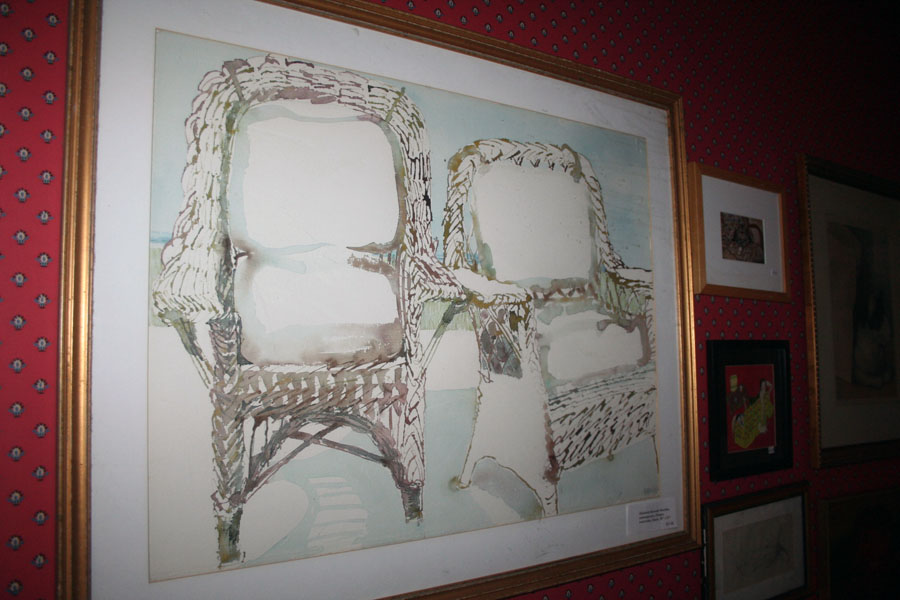 Kay De Graff, one oil plus multiple watercolors

Darrell Hill oil 8" x 10"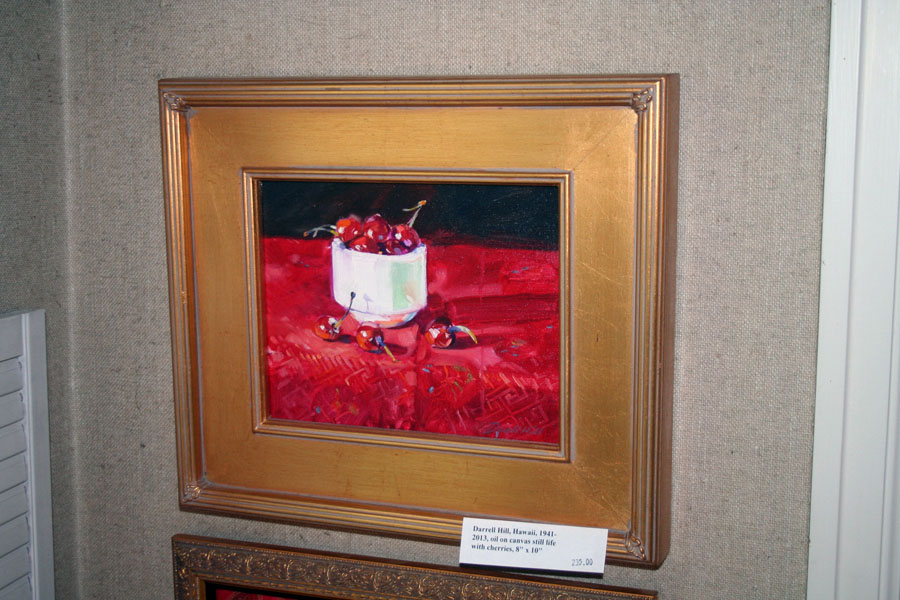 Arne Westerman acrylic 20" x 21",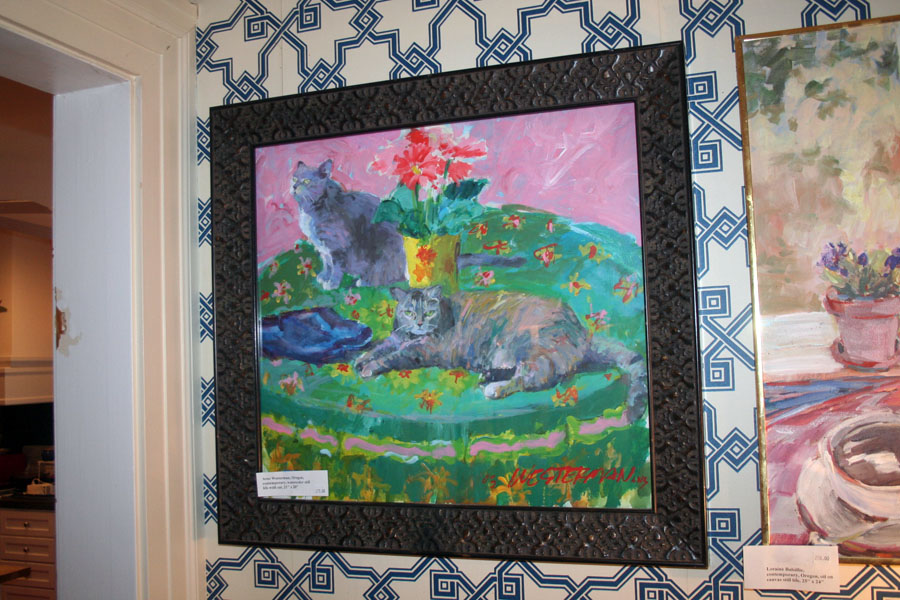 Syd McCutcheon oil 24" x 37",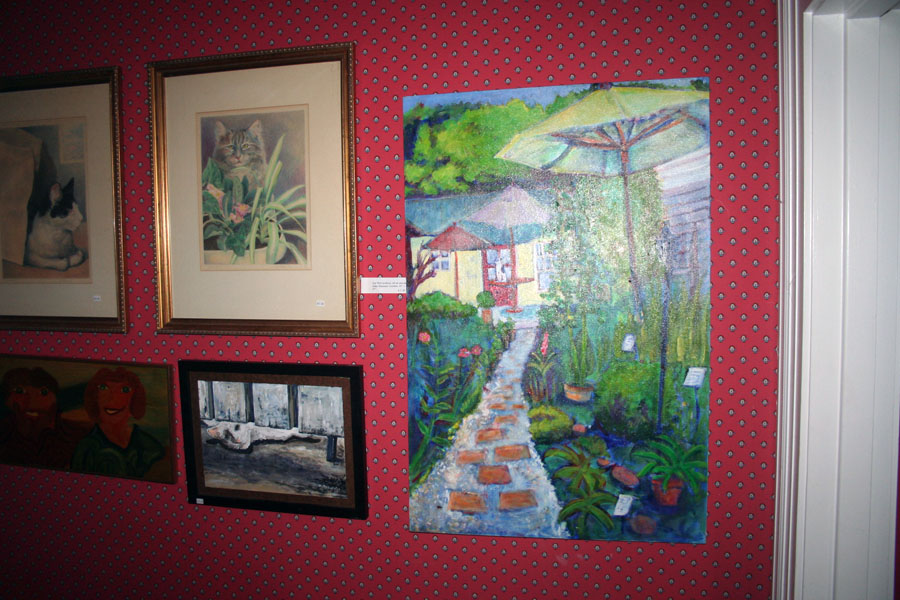 Sidonie Caron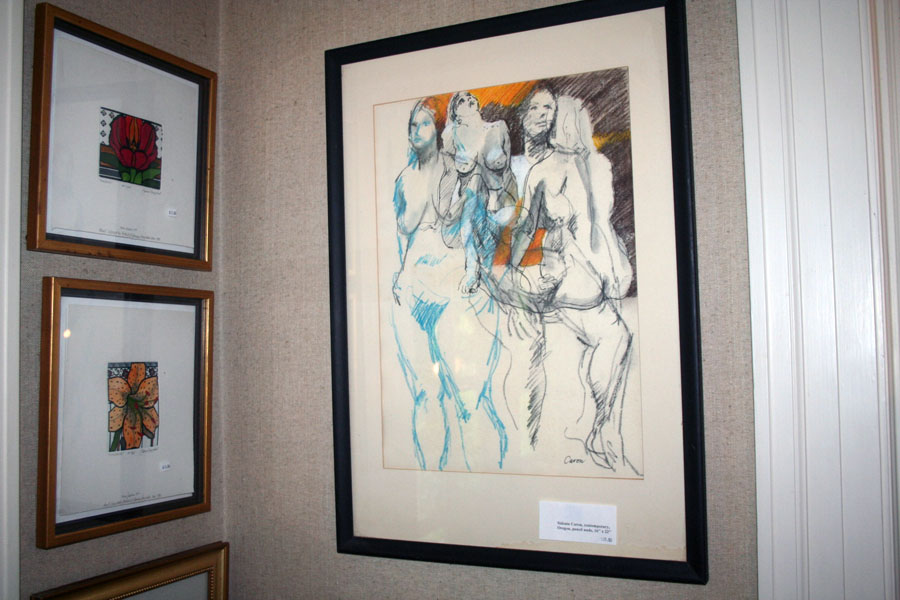 Mike Smith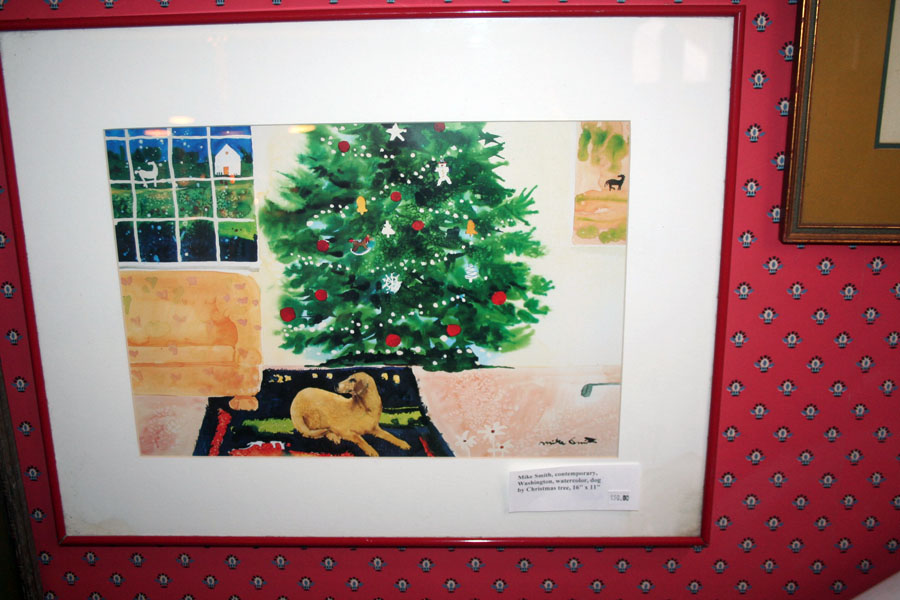 two Maxfield Parrish prints in original frames,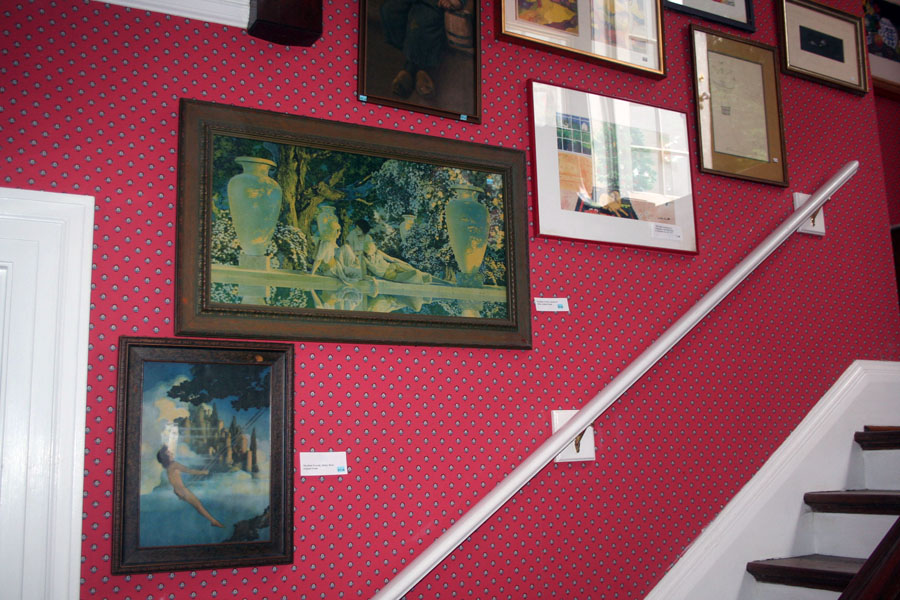 Don Wilson print, Tom Cramer sculpture, and many other unlisted local artists.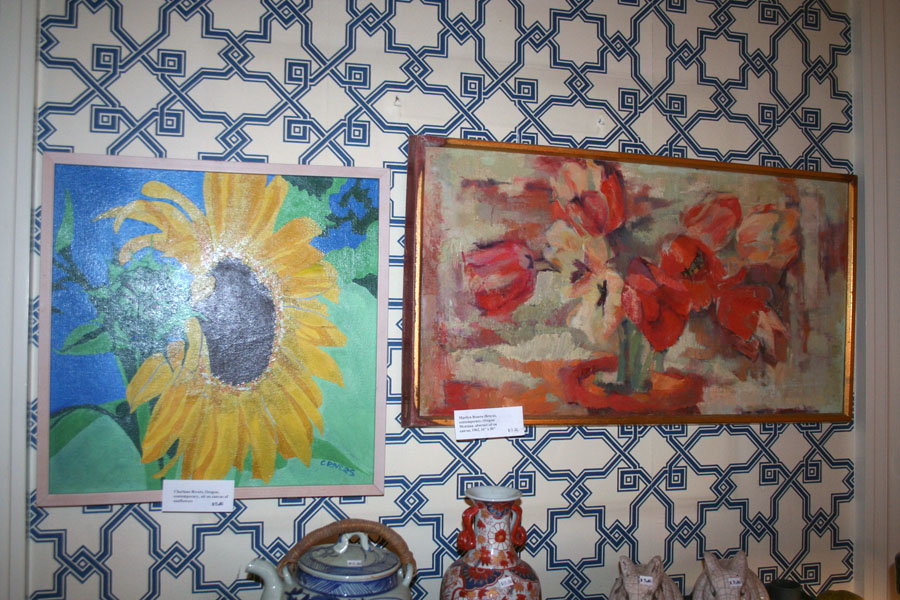 COLLECTIBLES:
Asian pottery, metal ware, dishes, vases, 25-30 cloisonné, 30-40 brass and enamel dragon and animal figurines, interesting military optics, a military clock, three Japanese WWII flags, Pan Pacific original framed photograph, a wall hanger shotgun, salesman's sample oil storage tank, and much more, two rooms full.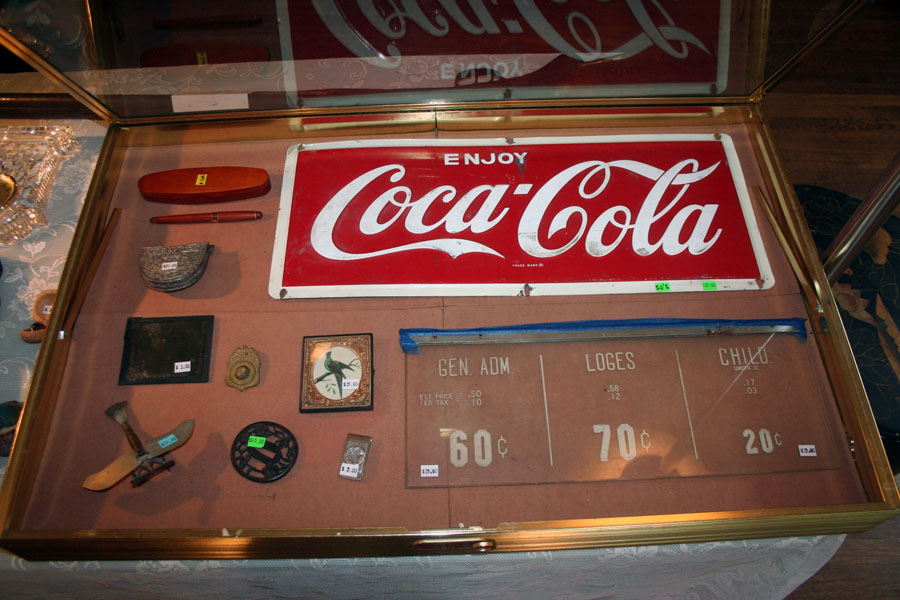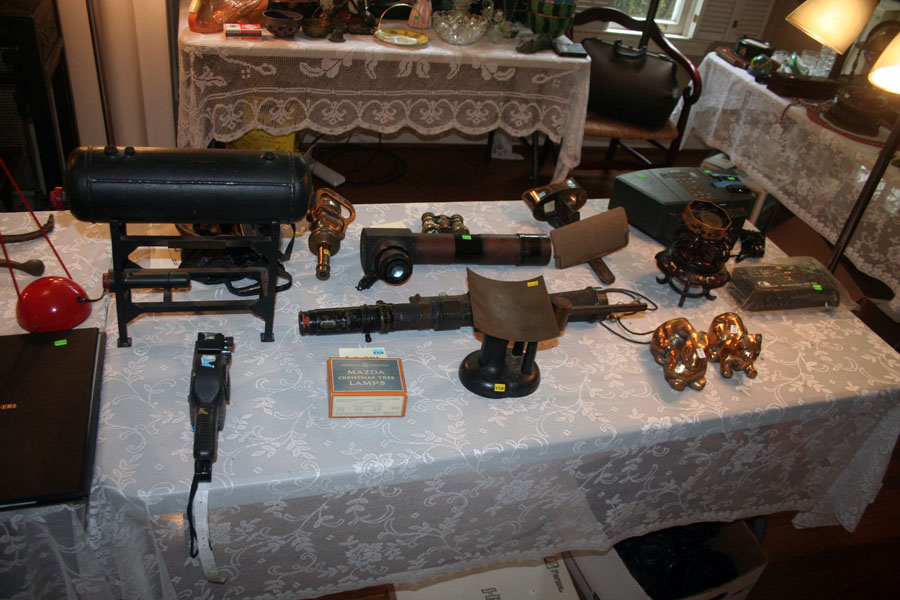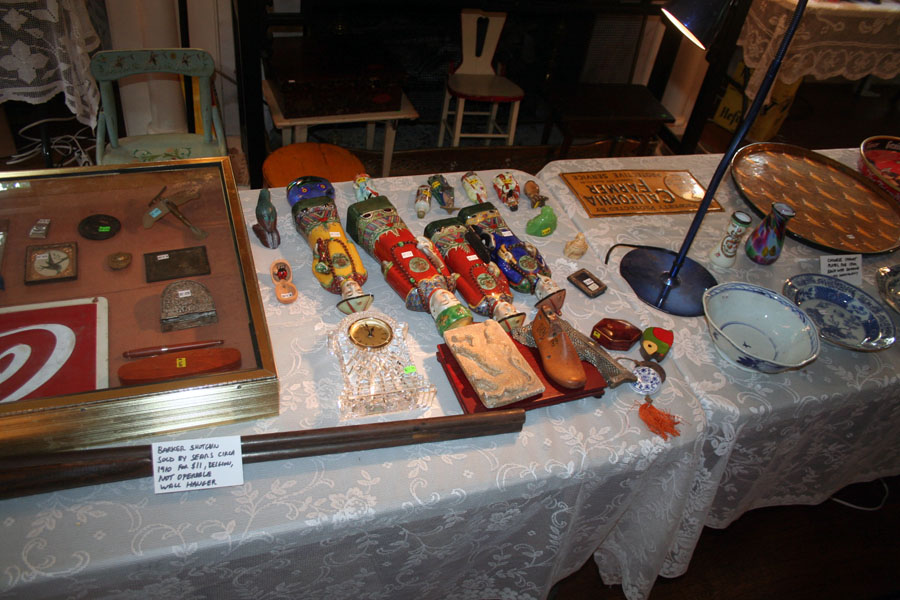 CHINA AND GLASS:
Minton Chatham Green, Vignaud Limoges The Nantes, Haviland, Heisey Empress Sahara (Yellow), Waterford, lots of Chinese and Japanese, Rainbow Gate fruit plates, lots of colorful decorated china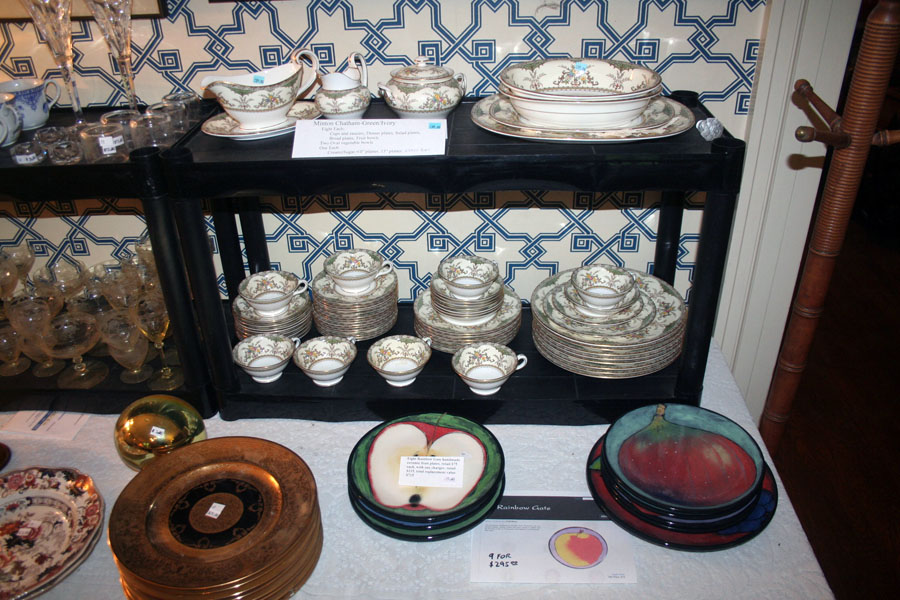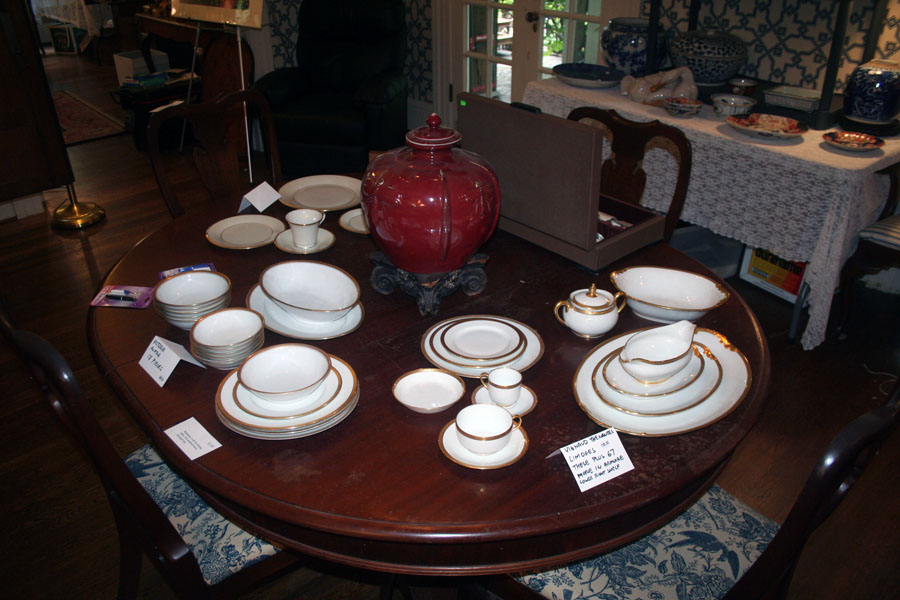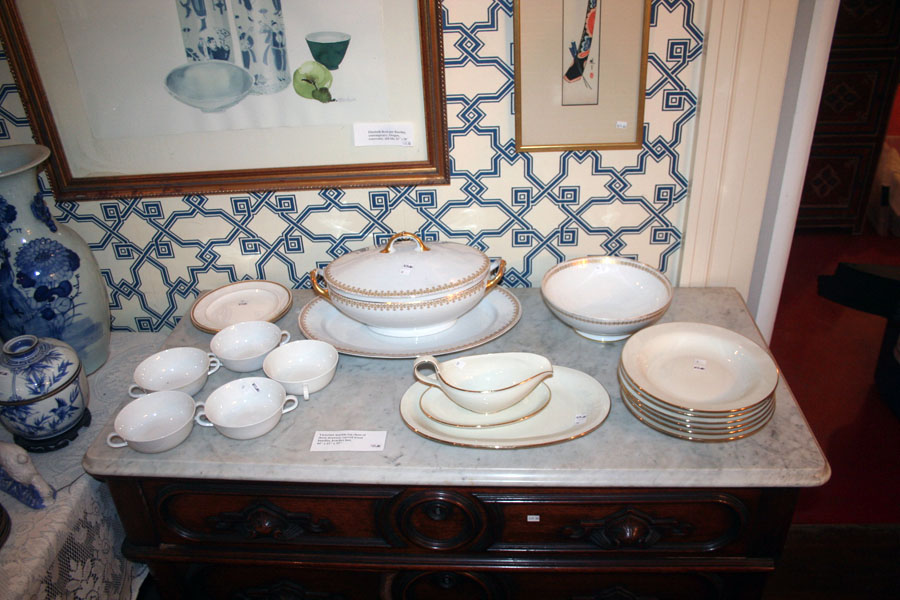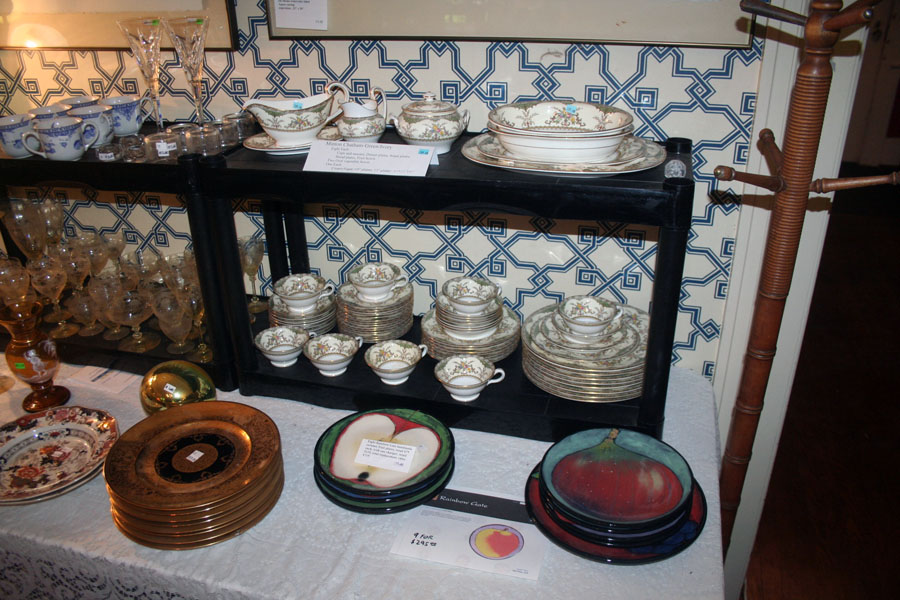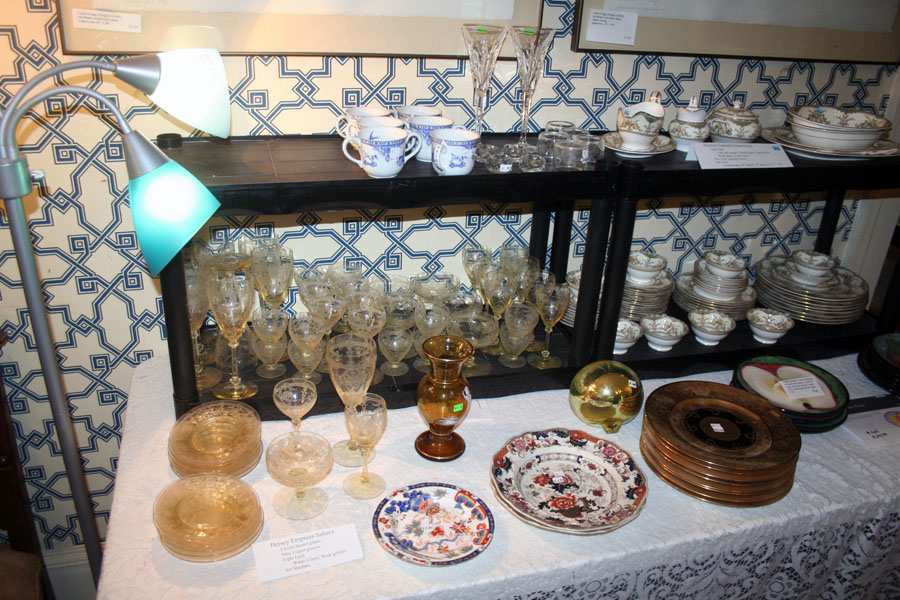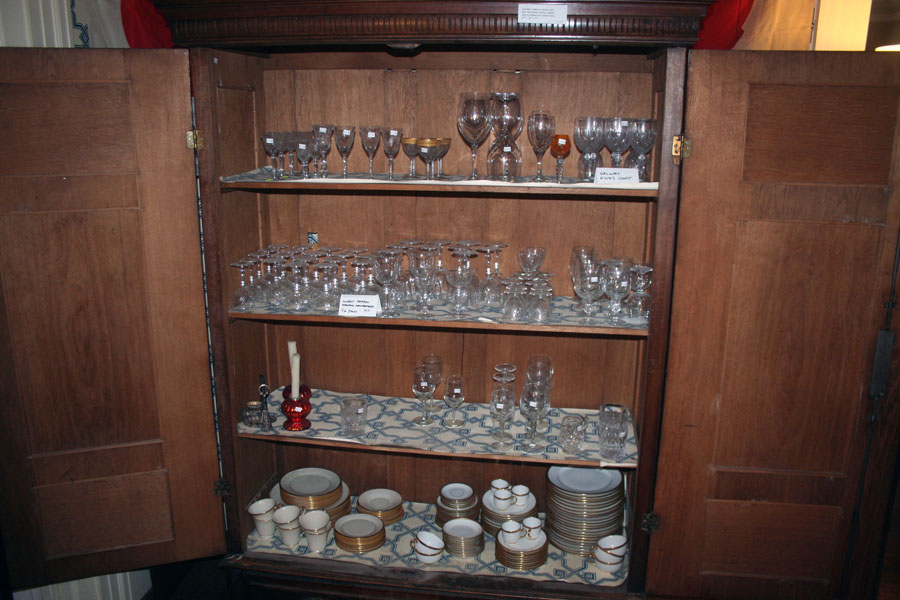 FURNITURE:
Deep frame ornate gilt mirror, dining table, chairs, several armoires, large old secretary desk, wonderful oversized (commercial use as in a bank, perhaps) Waterbury clock, Eastlake bed, several marble top chests, wonderful country style commercial or kitchen cabinet, vintage hall tree, Victorian bamboo umbrella stand, Indo-Persian blanket chest, best chairs black leather recliner, Frigidaire 23' SxS refrigerator manufactured 10/2014, 6' x 9' wool rug, much more.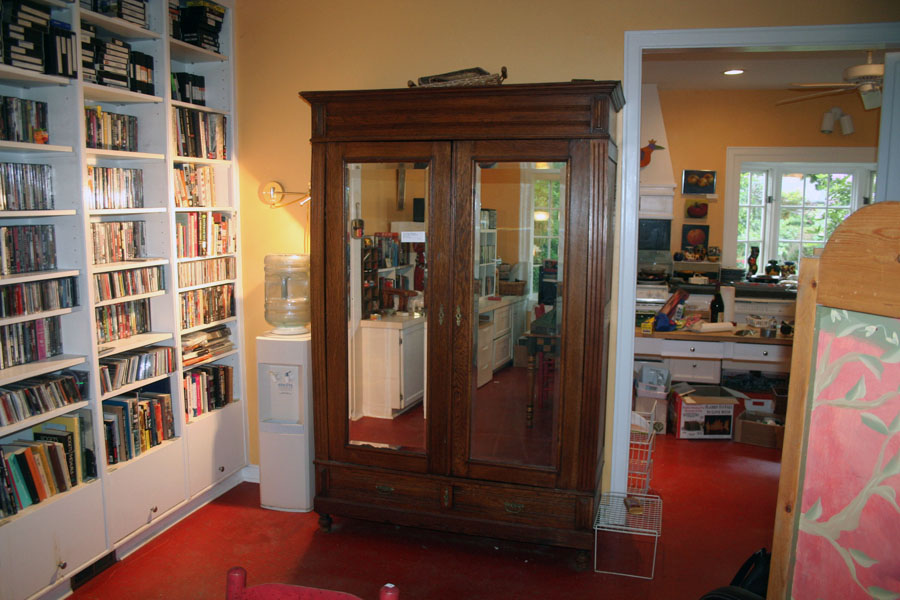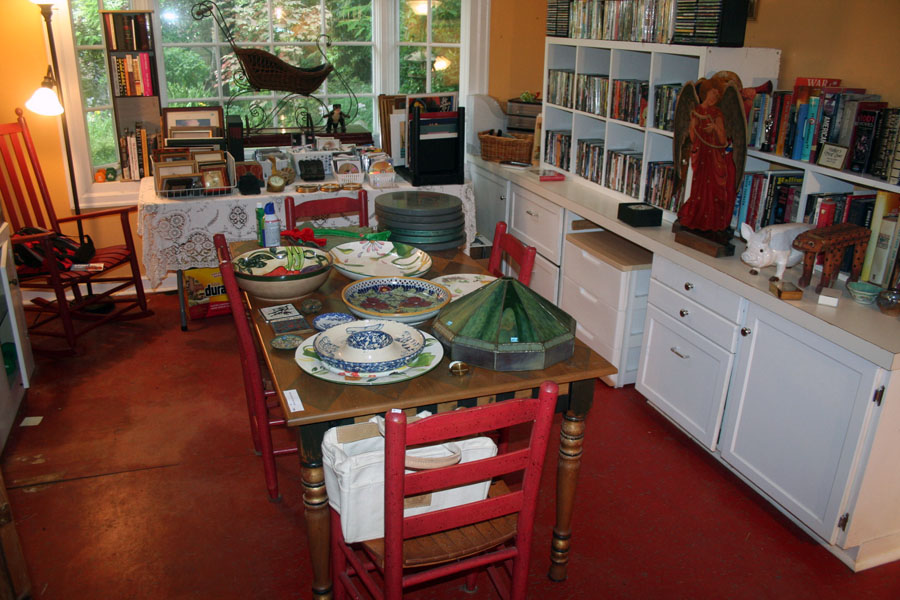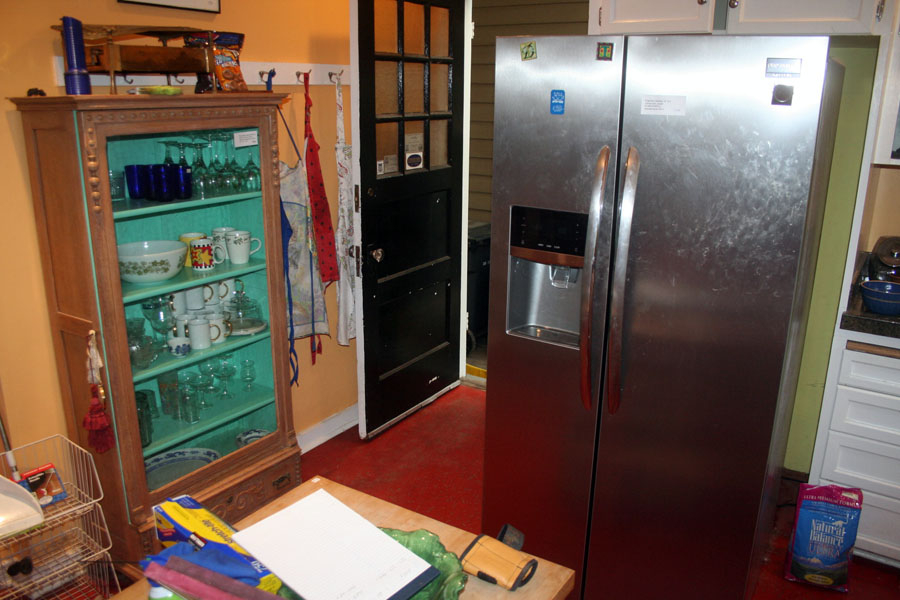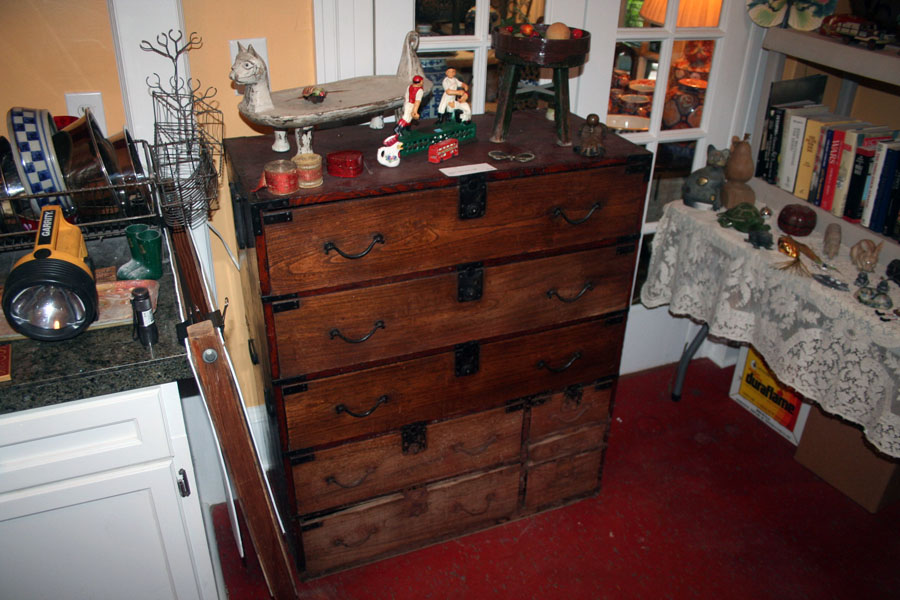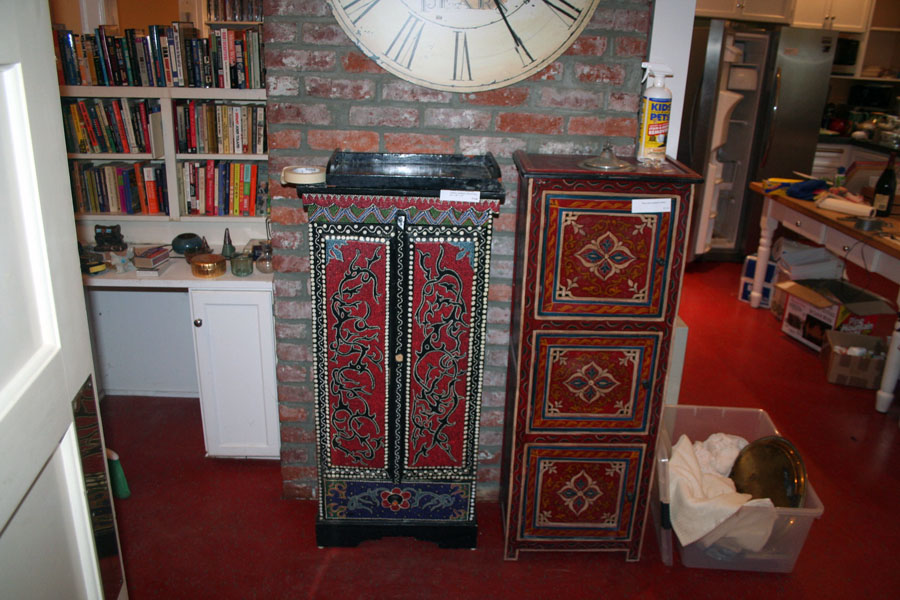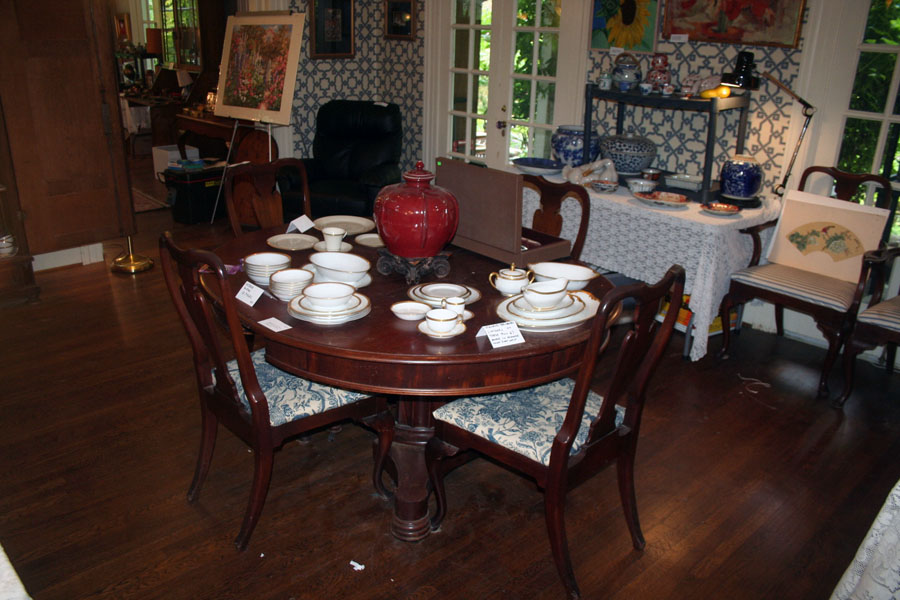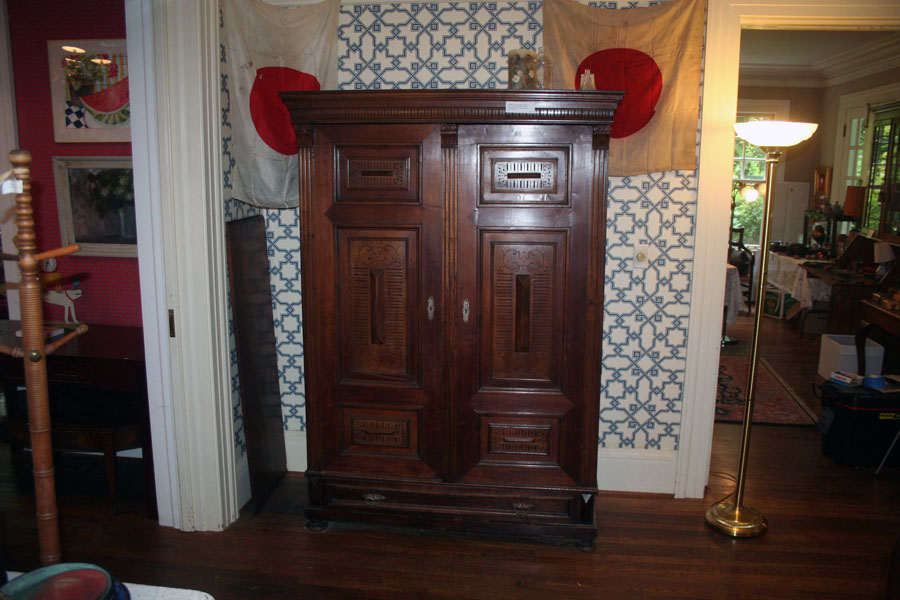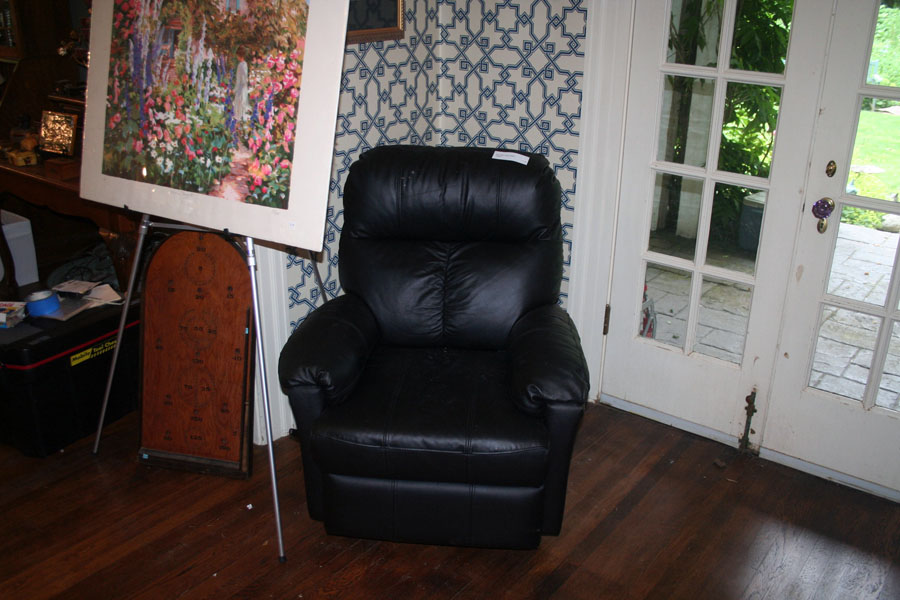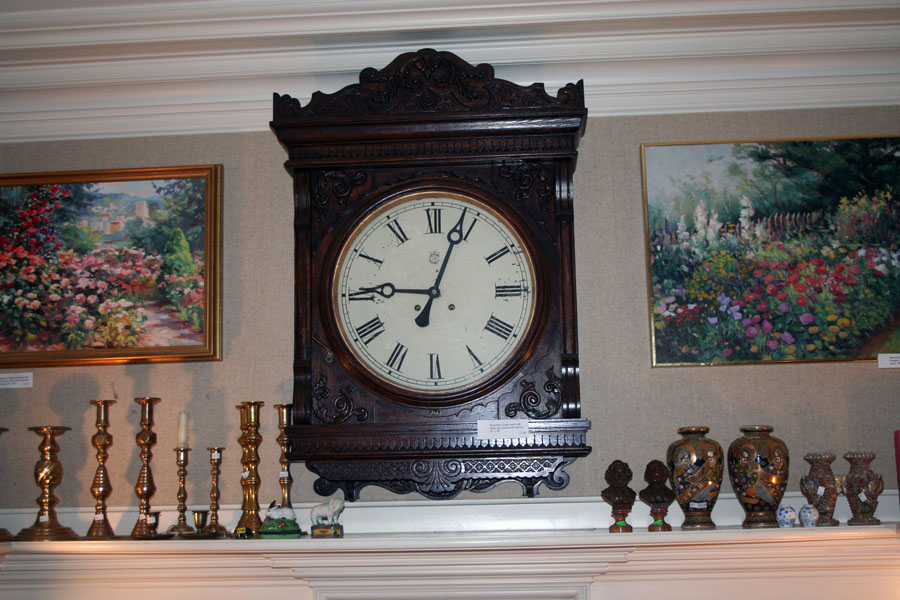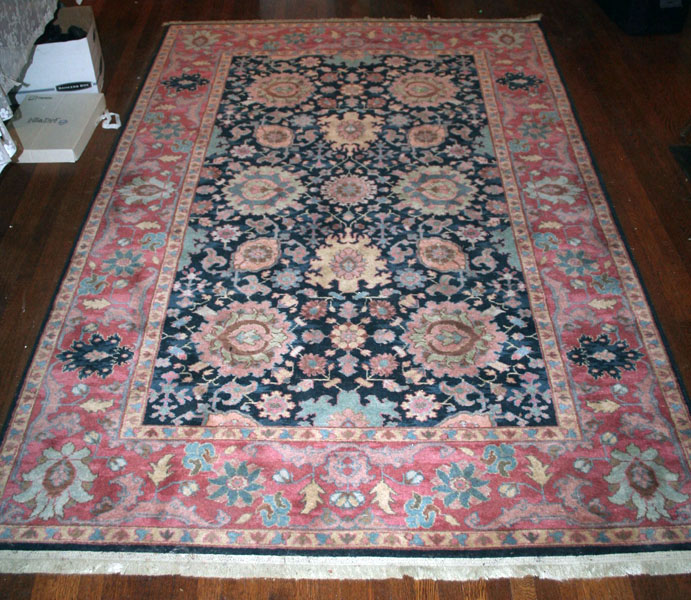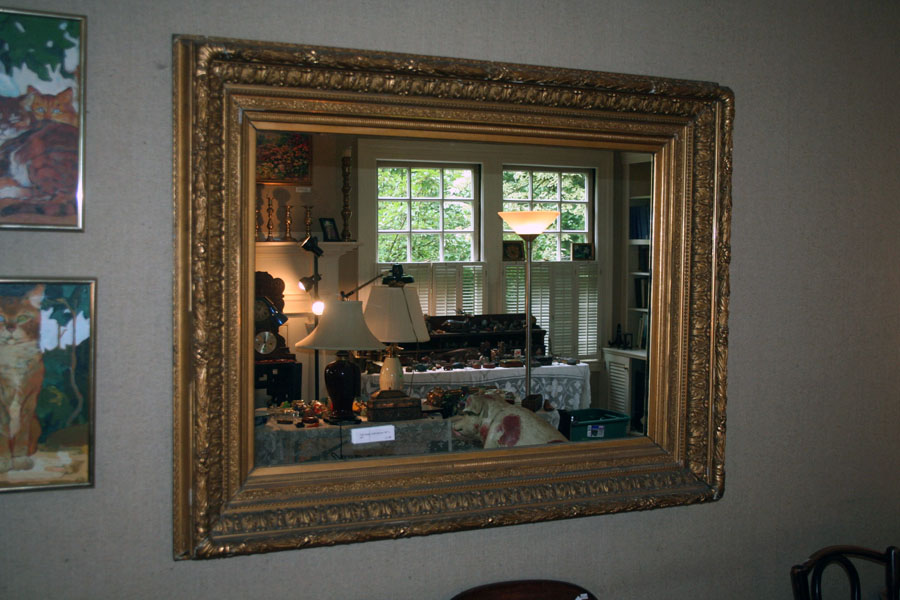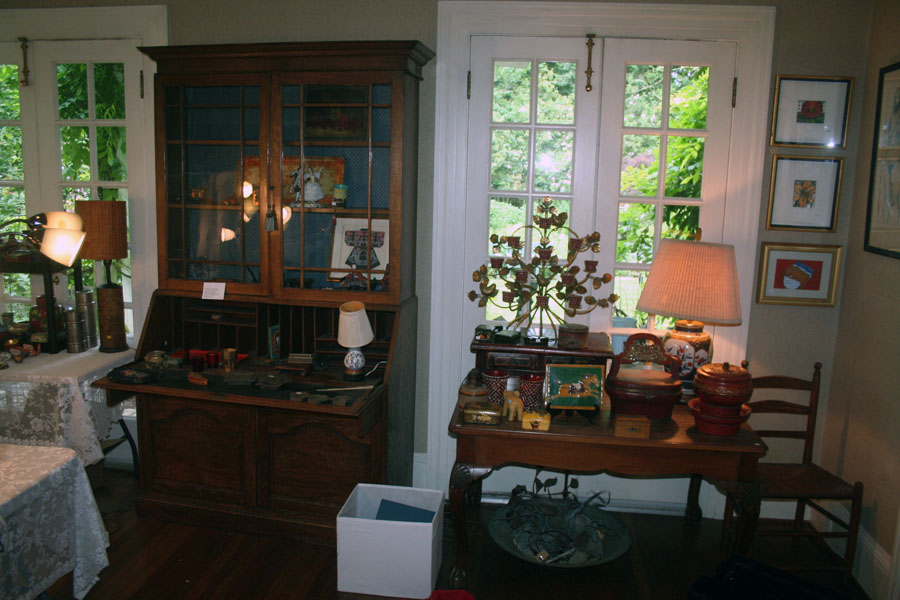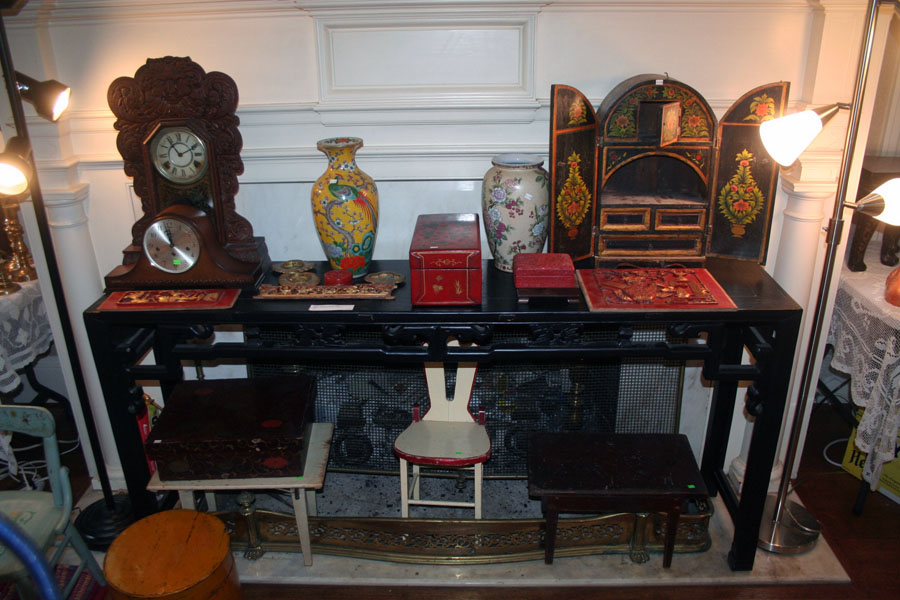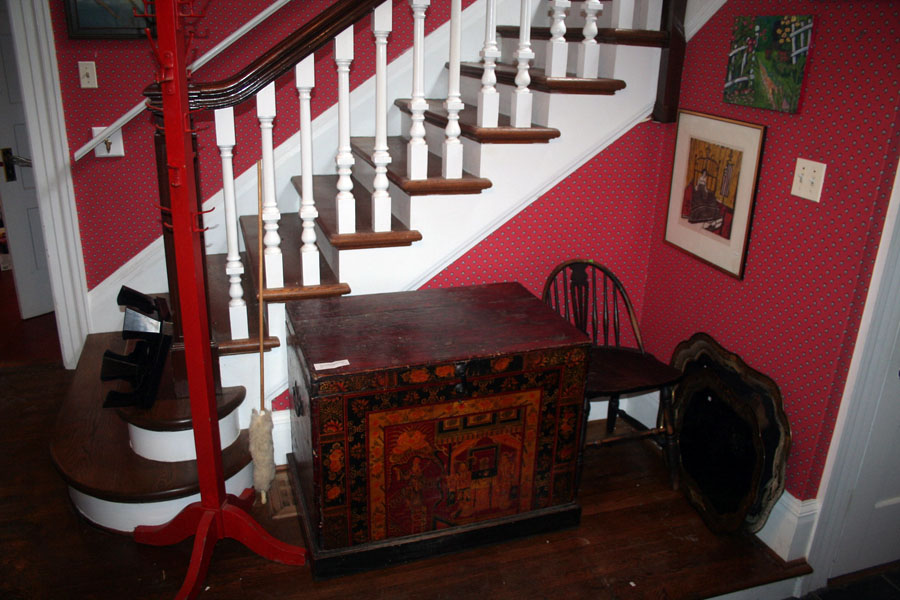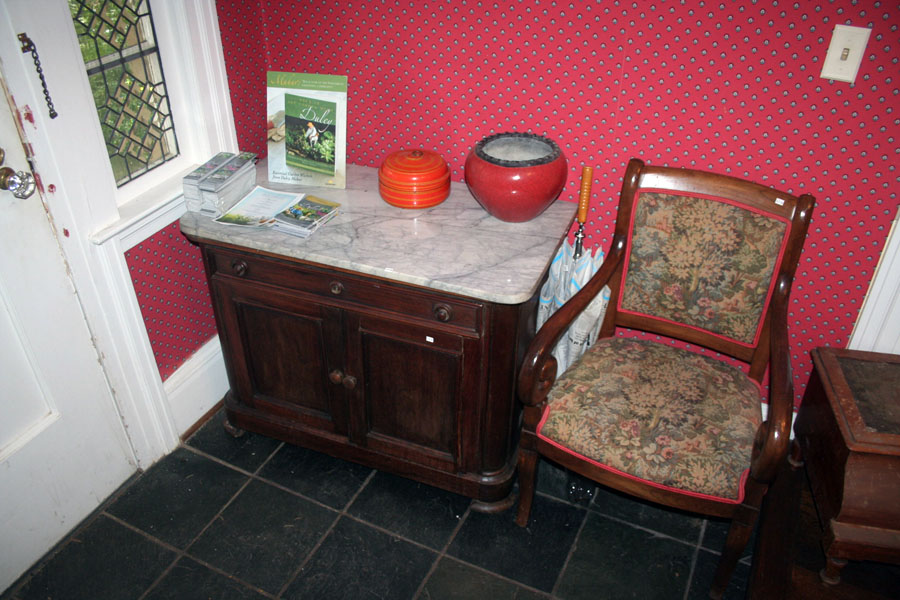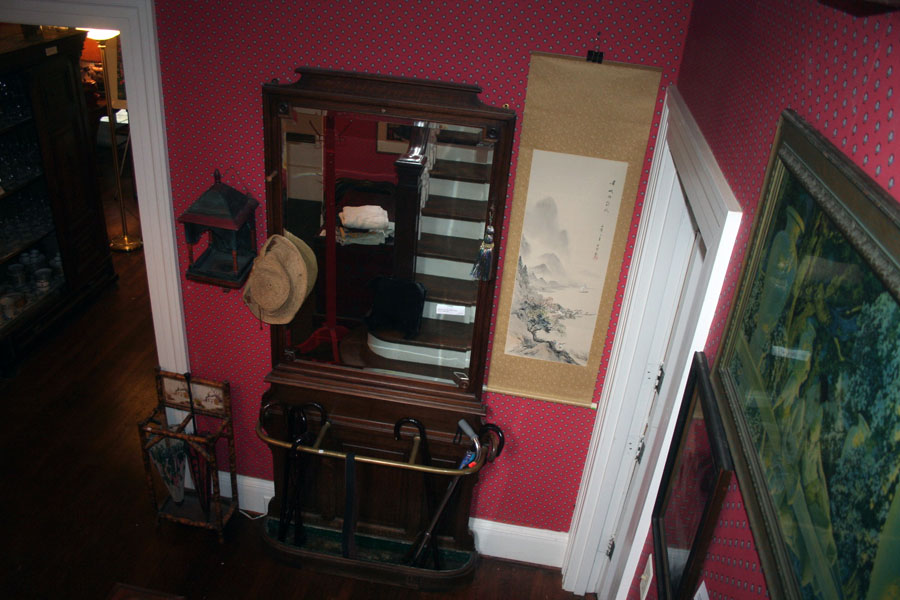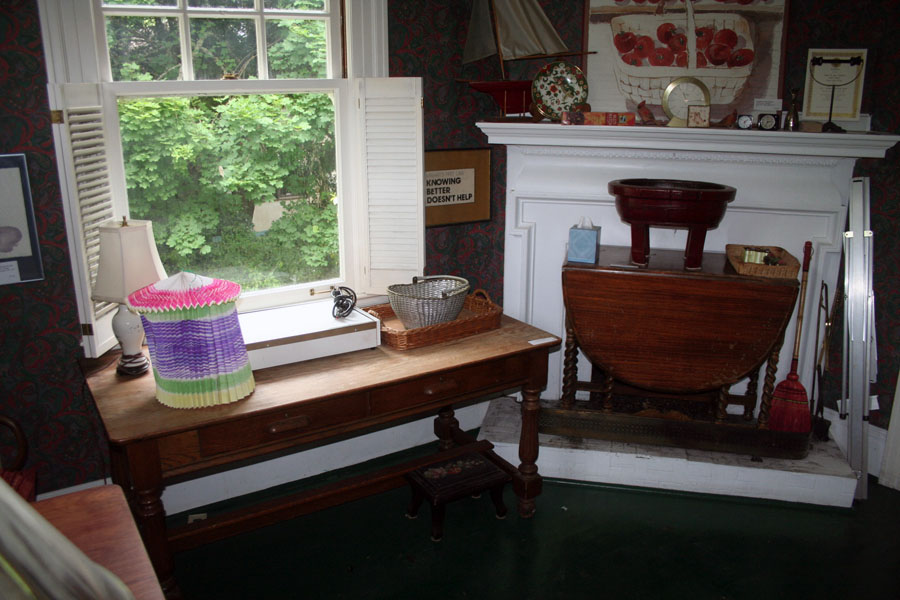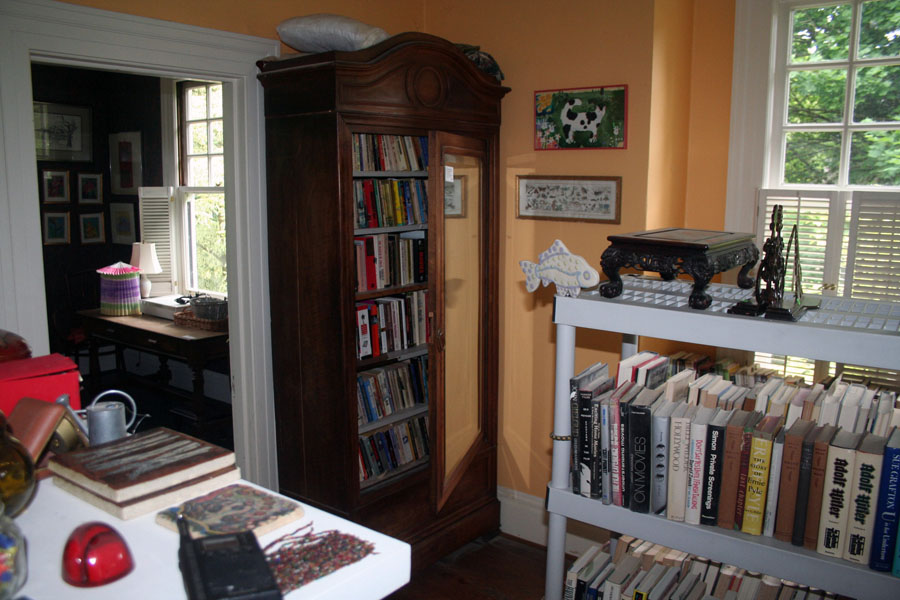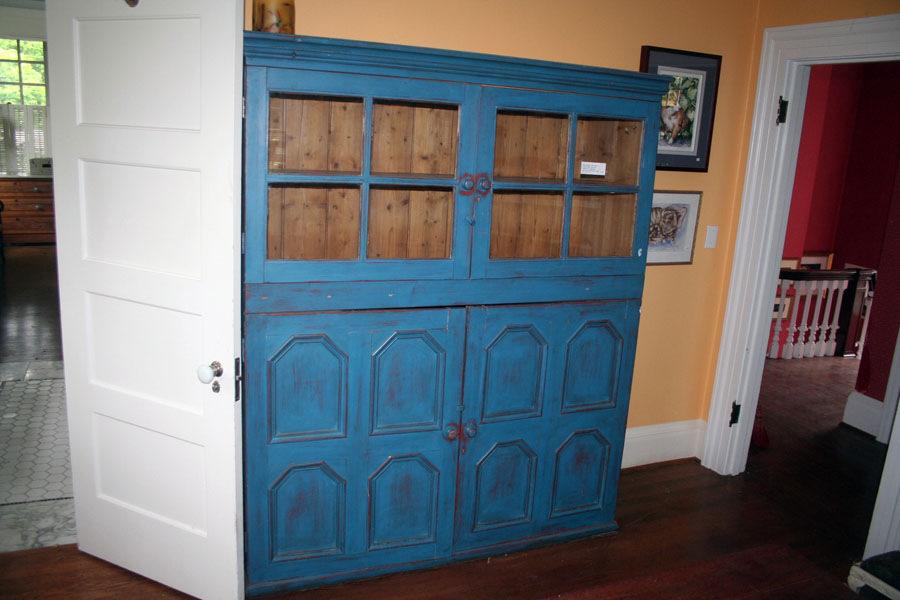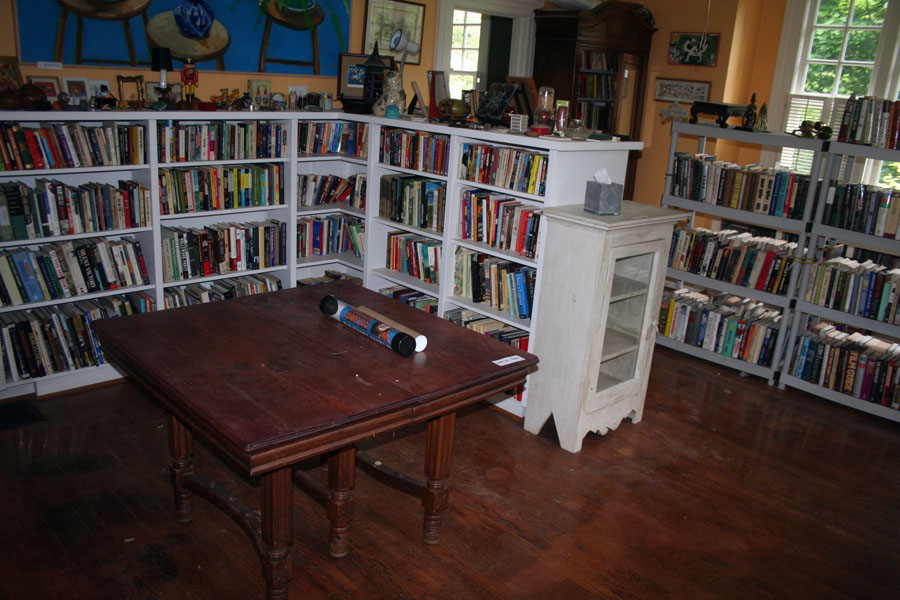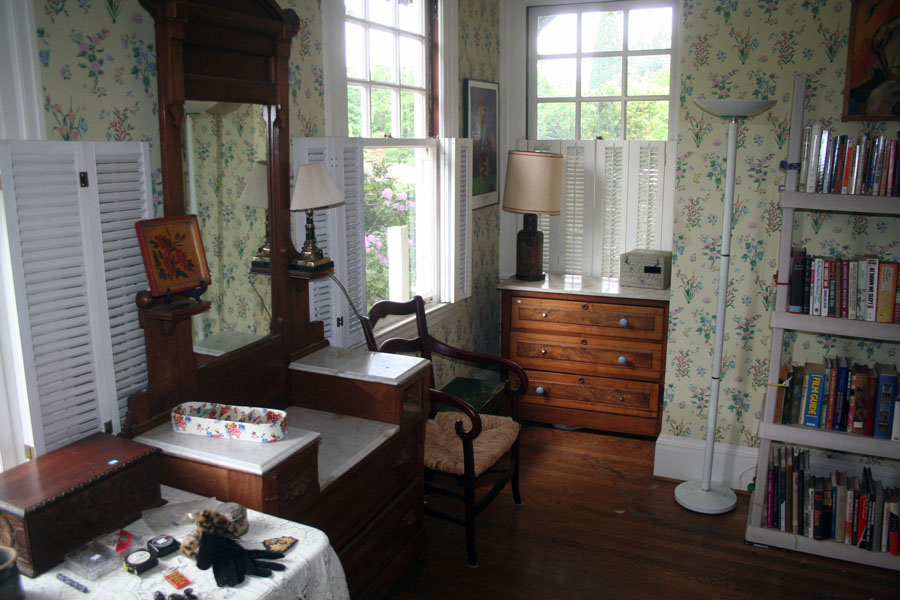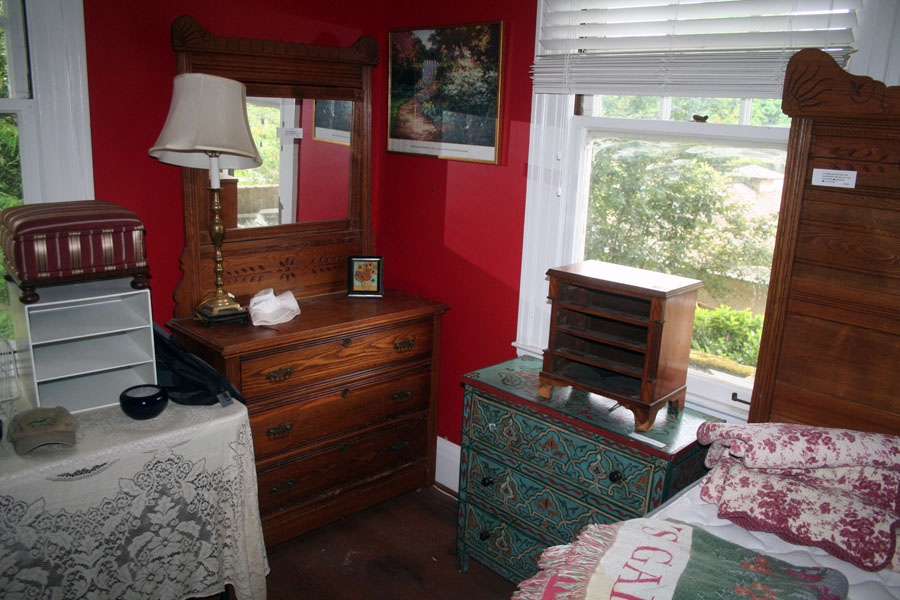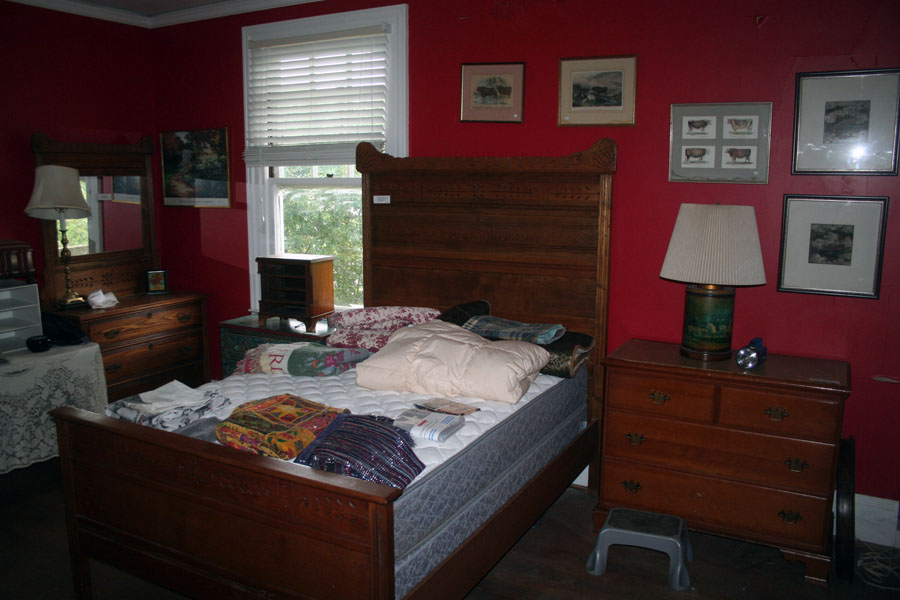 BOOKS:
Massive library, books in every room, great variety of 6500 or so, lots on film, gardening, many first editions and signed by author.
MEDIA:
About 1500 DVD's and 1200 CD's, with a few hundred record albums.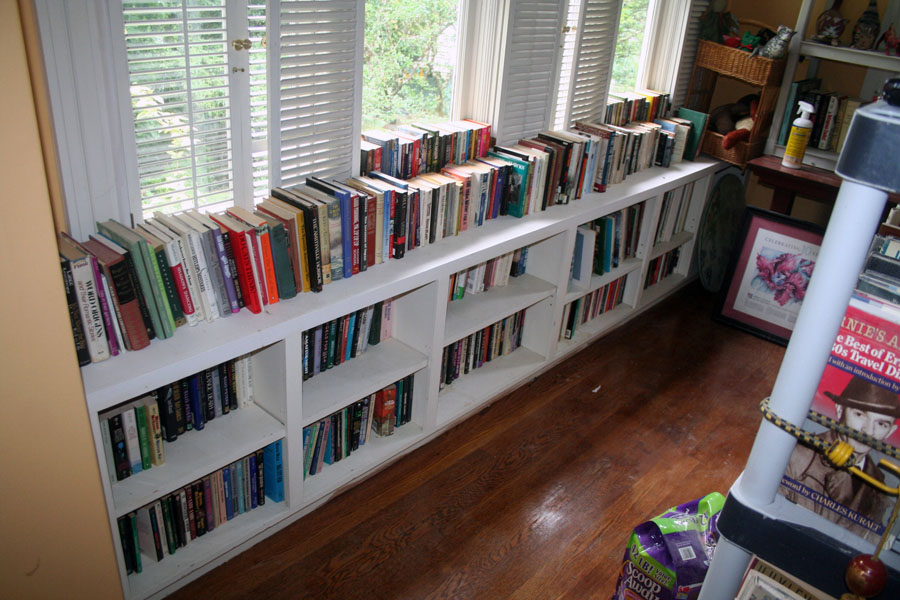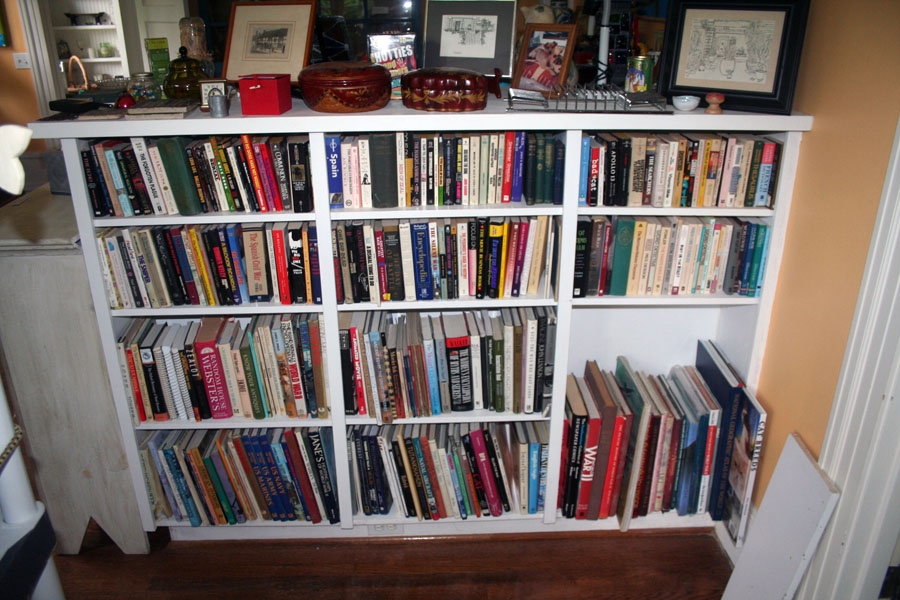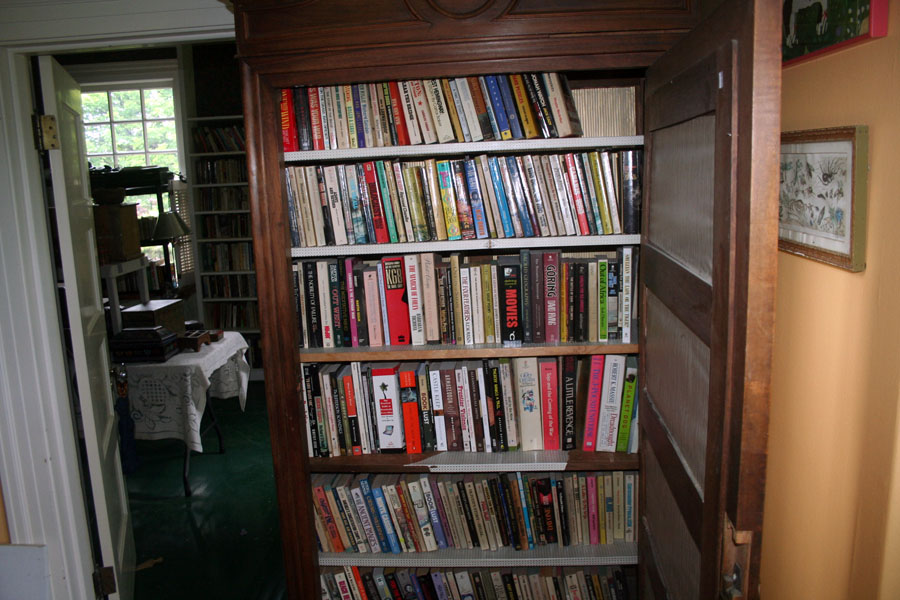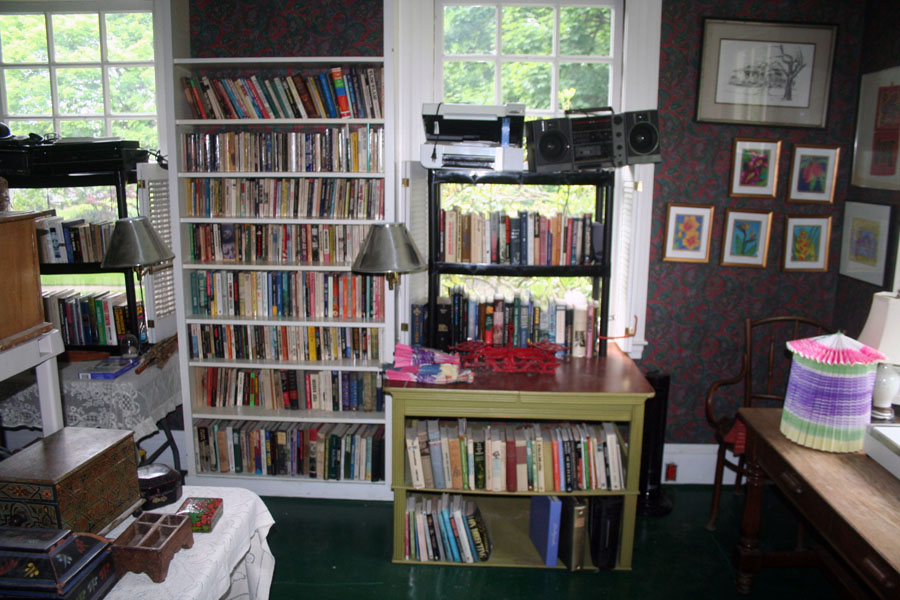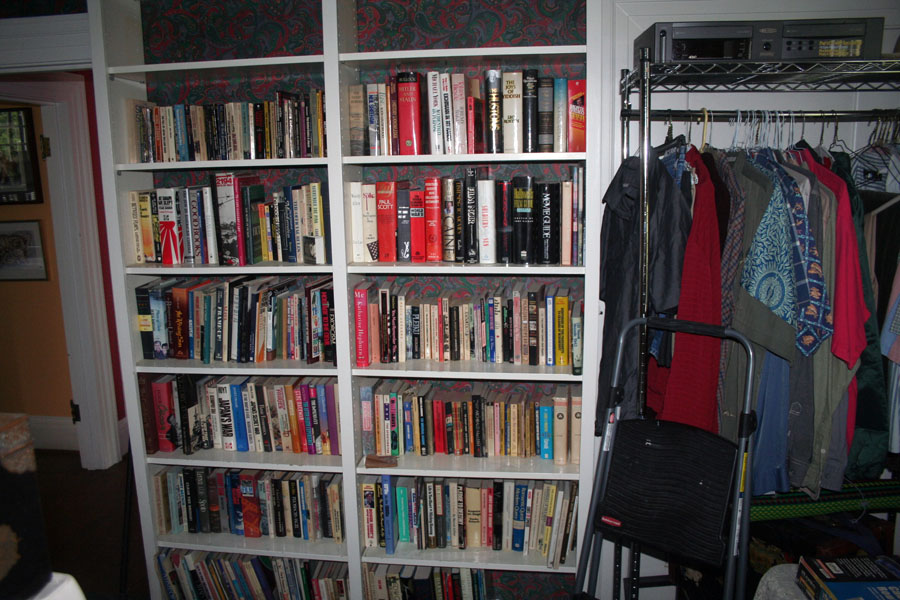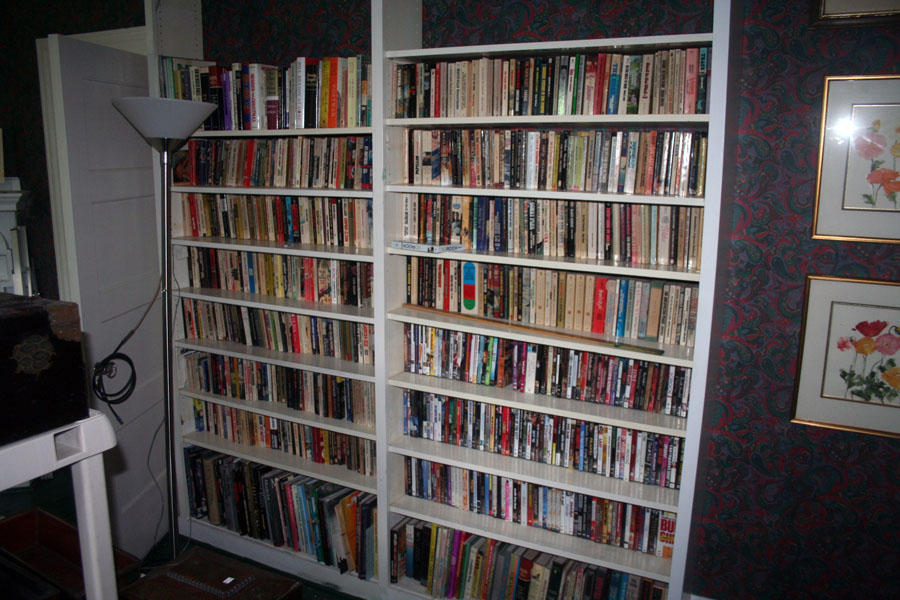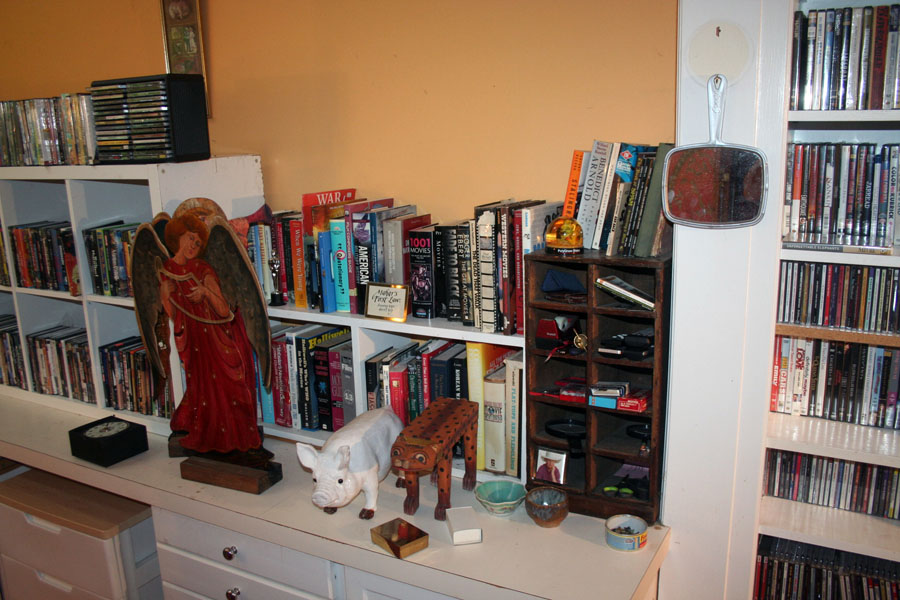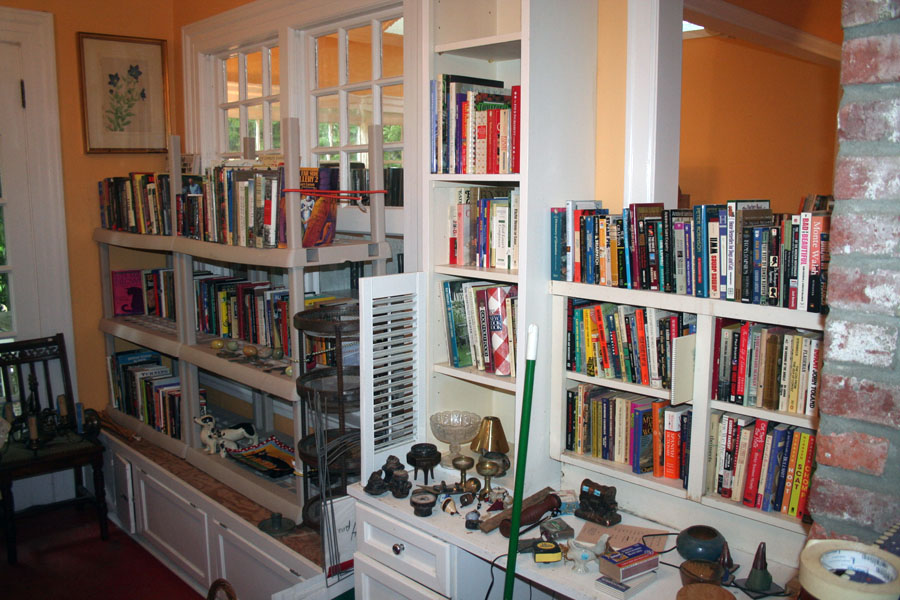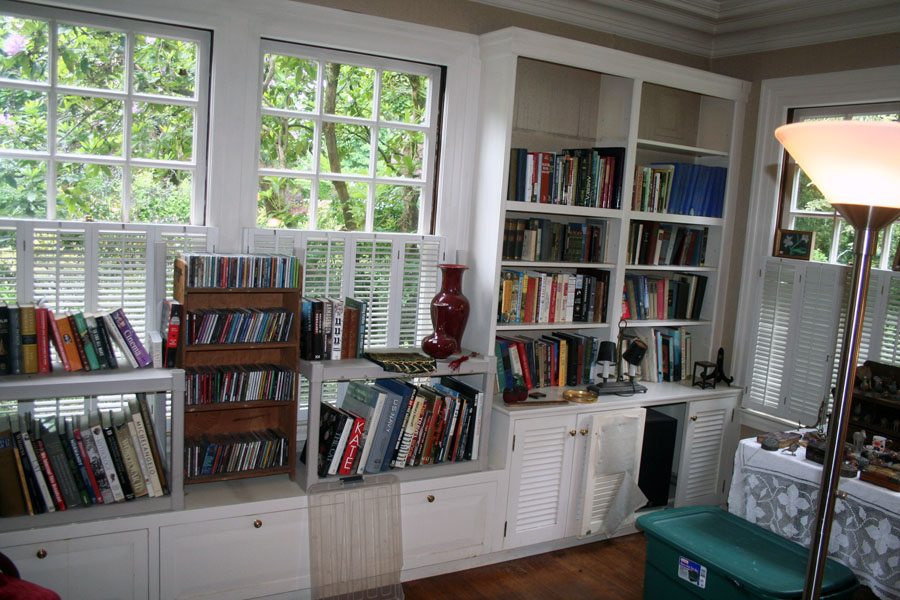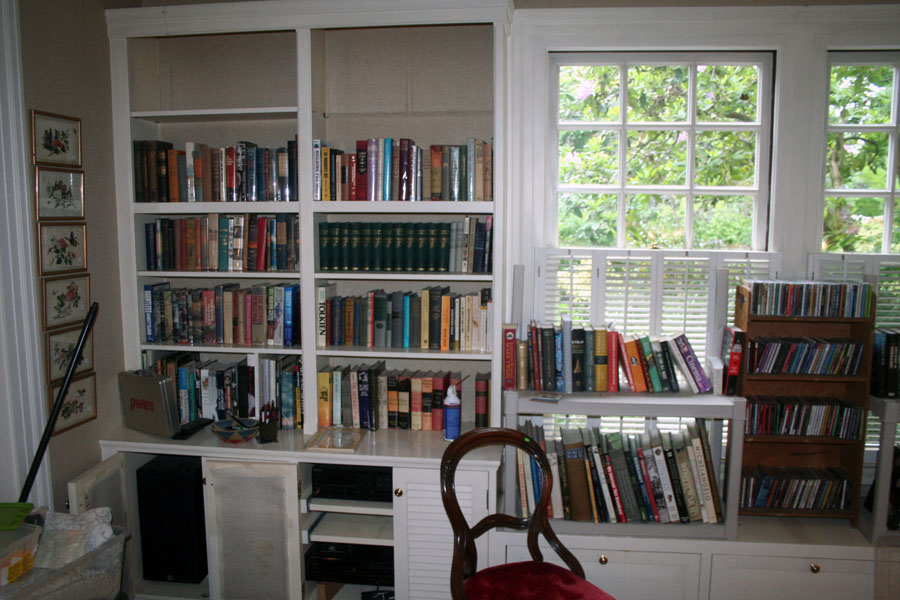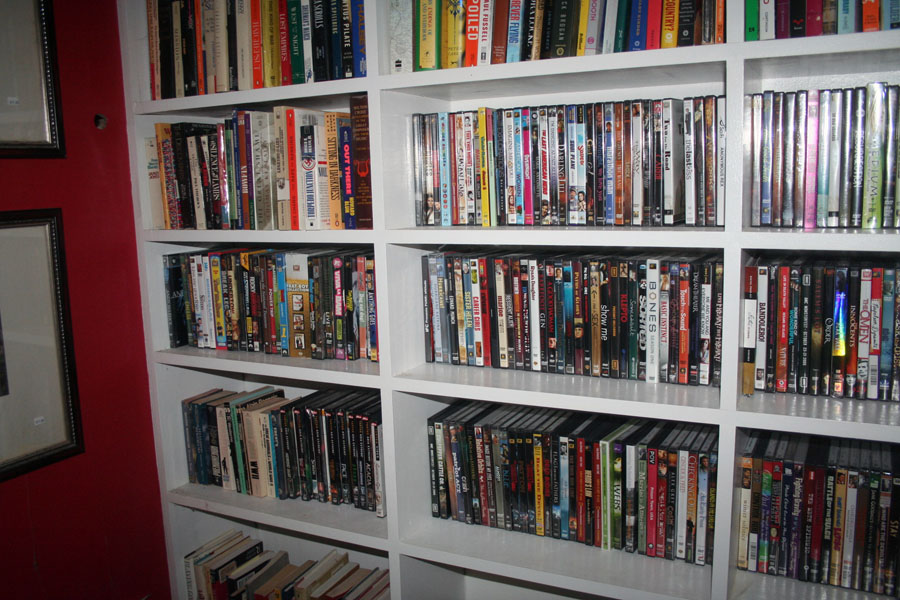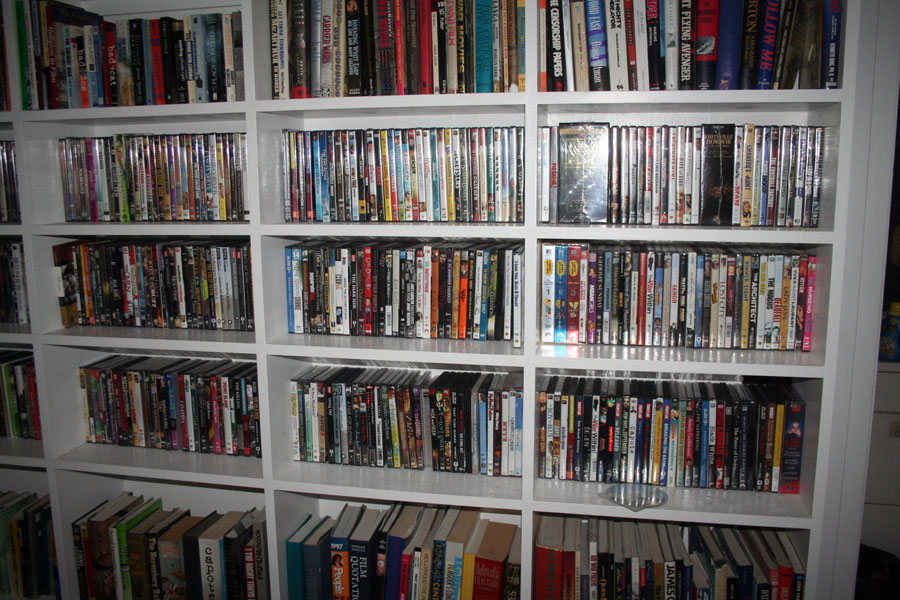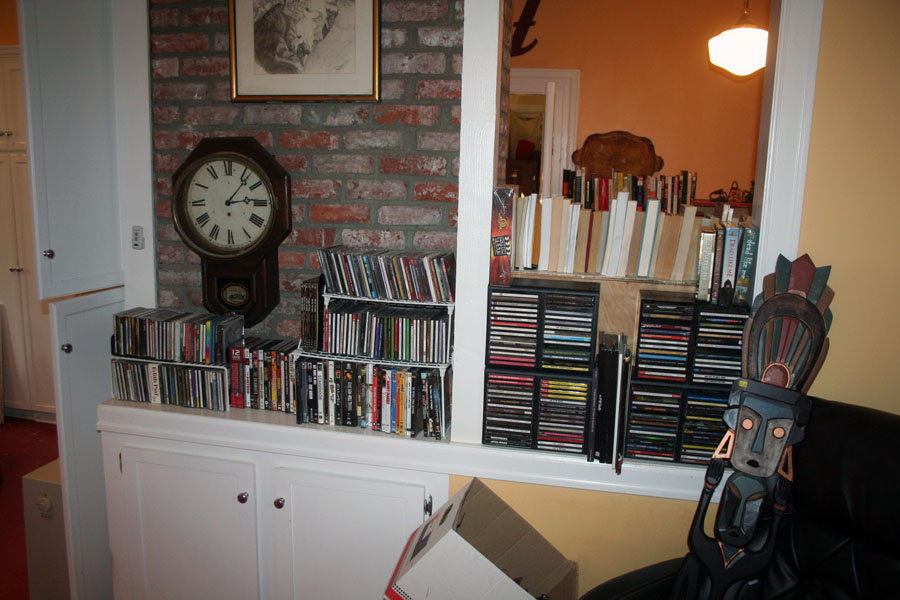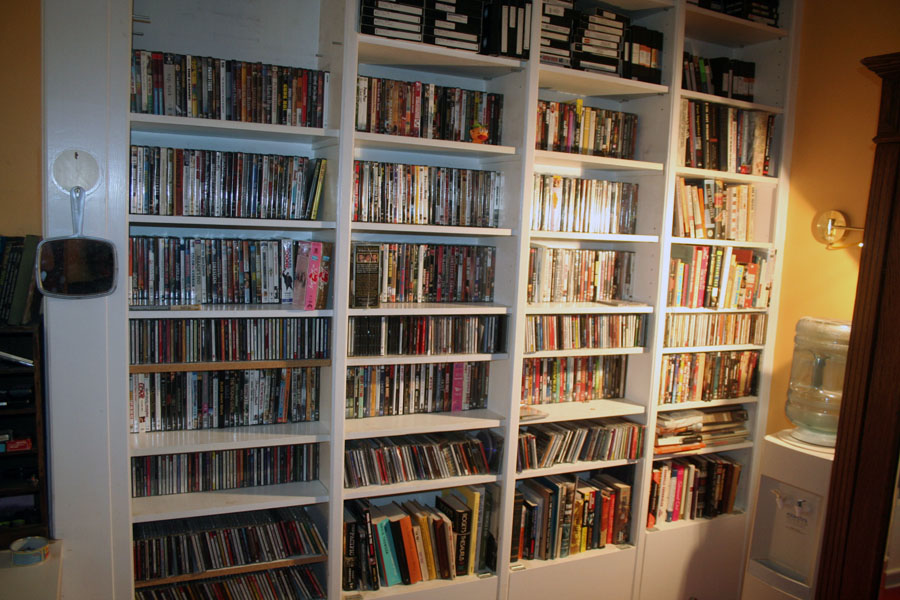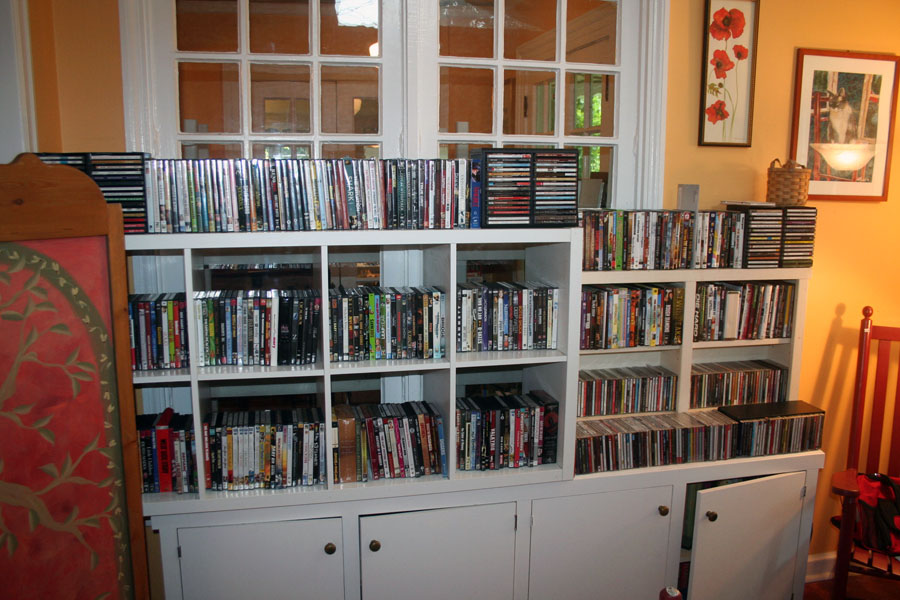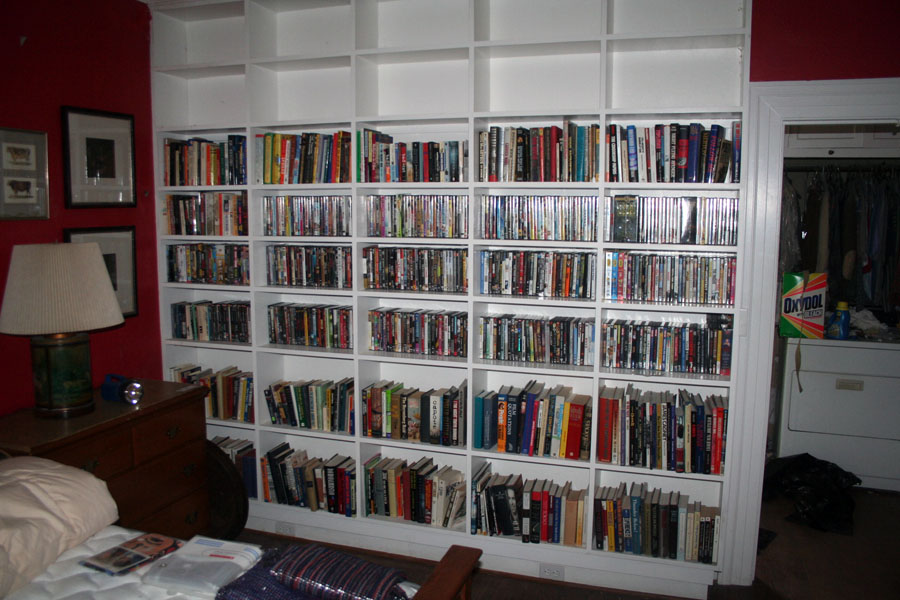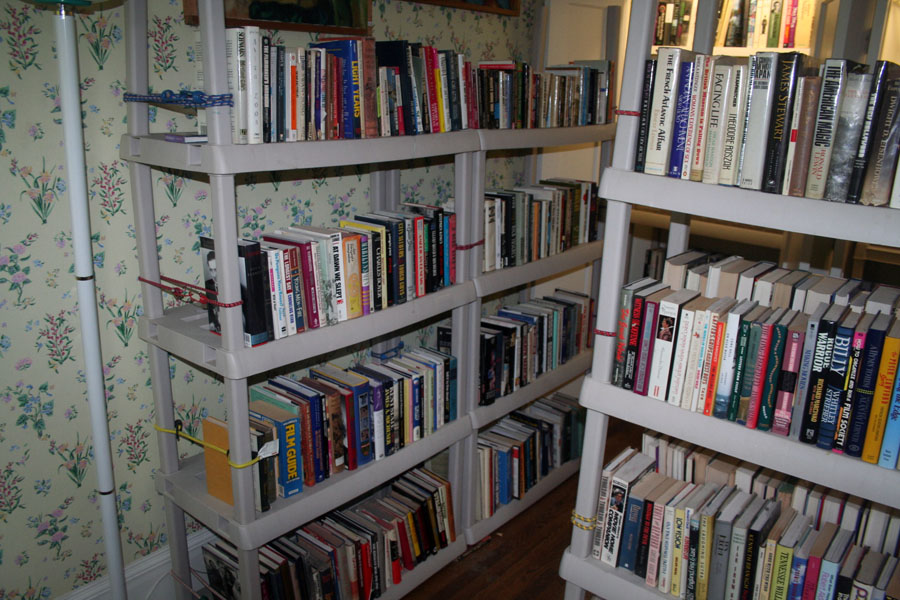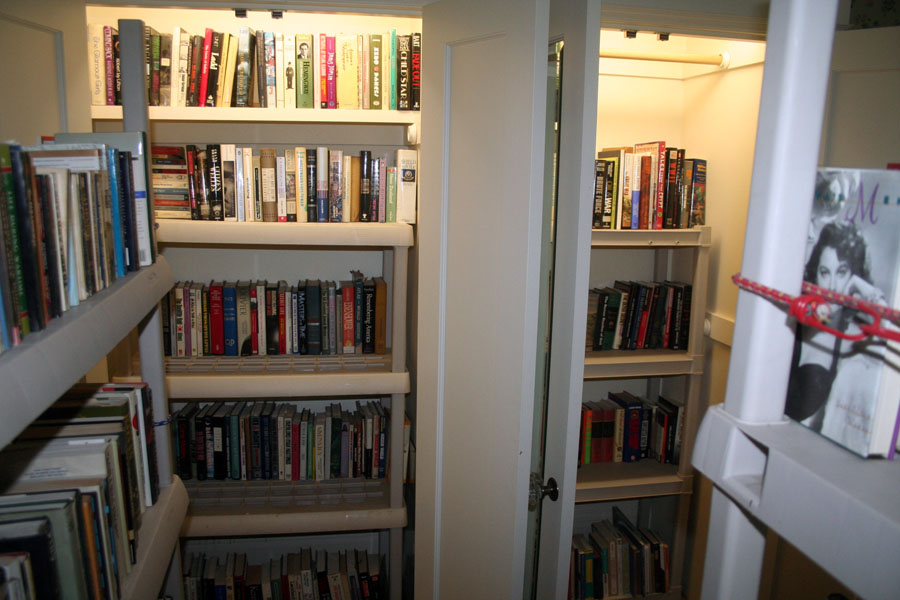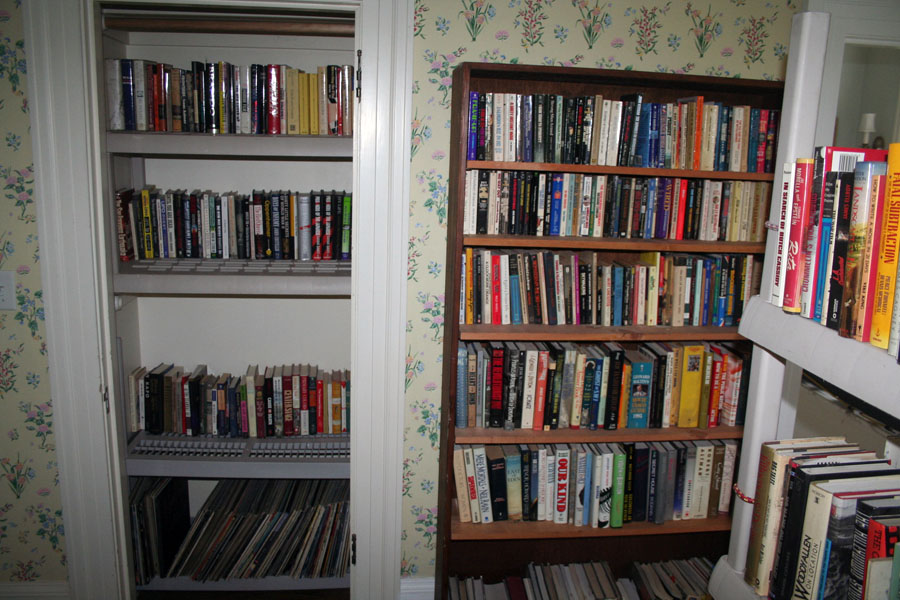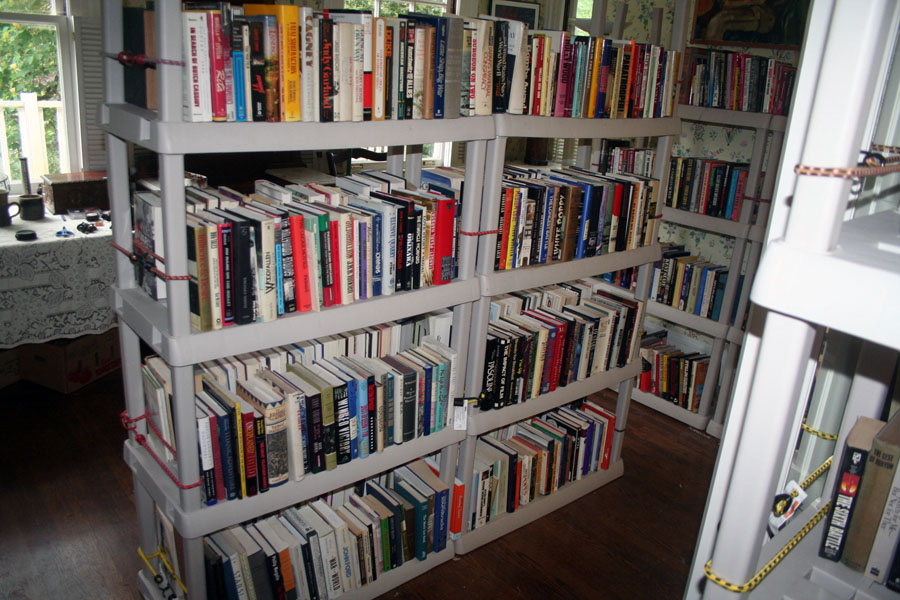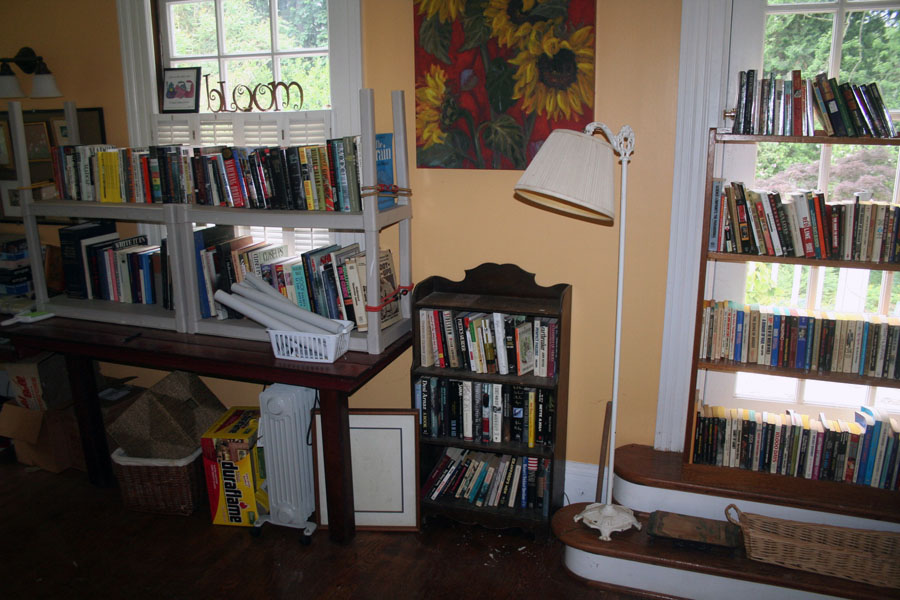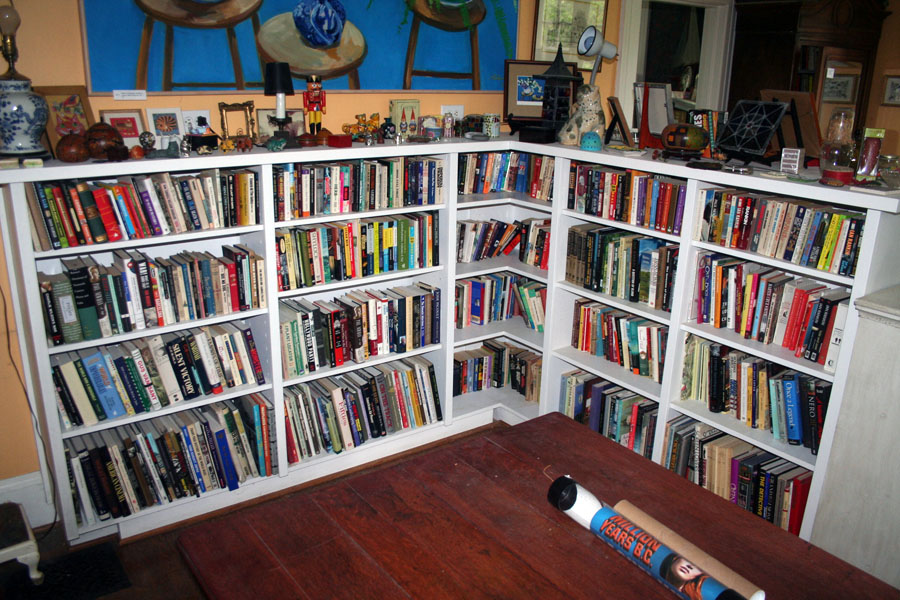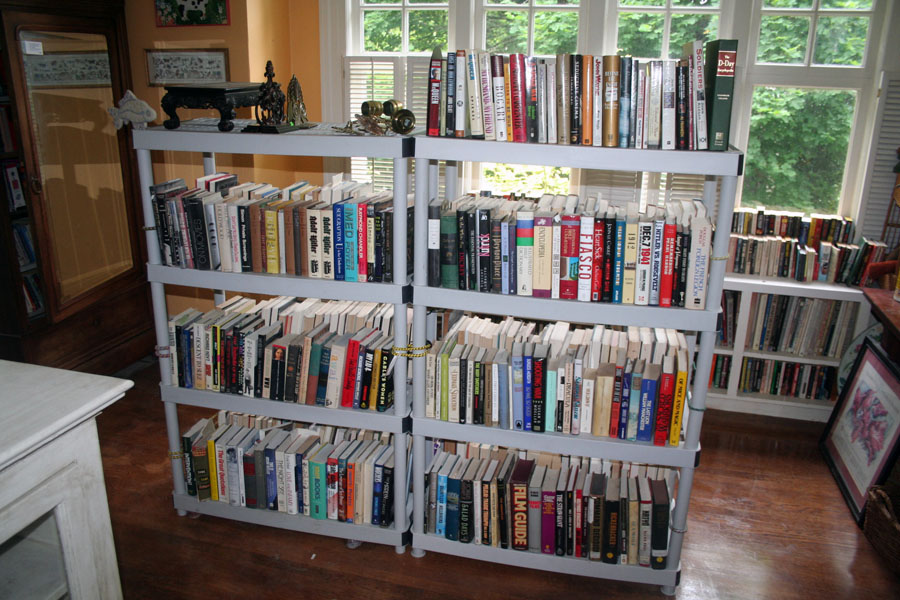 GARDEN:
As you might expect from the name, there is a huge selection of fancy and plain pottery, some too big to budge (you move), mega squirrel weathervane, chairs, rockers, lots of decorative figurines, bird baths, and much more.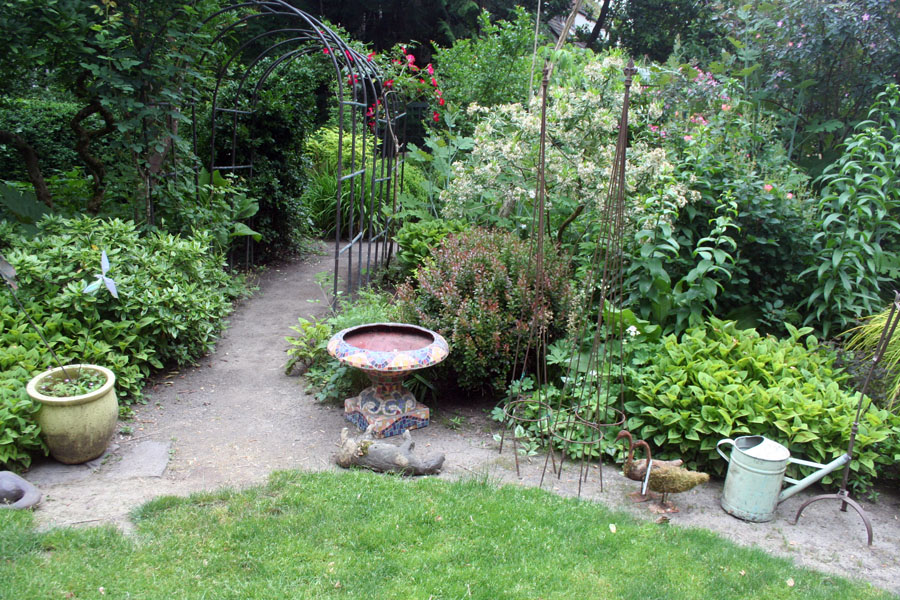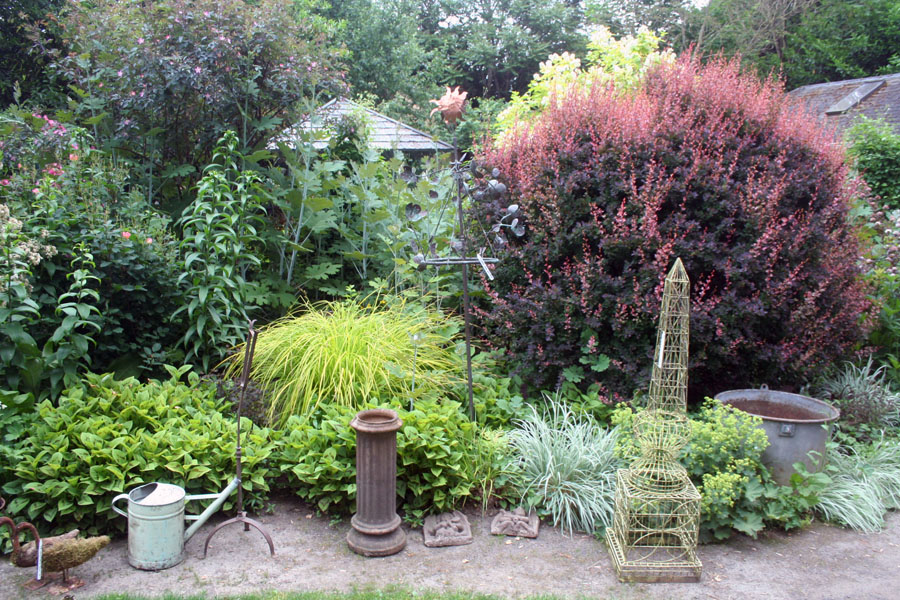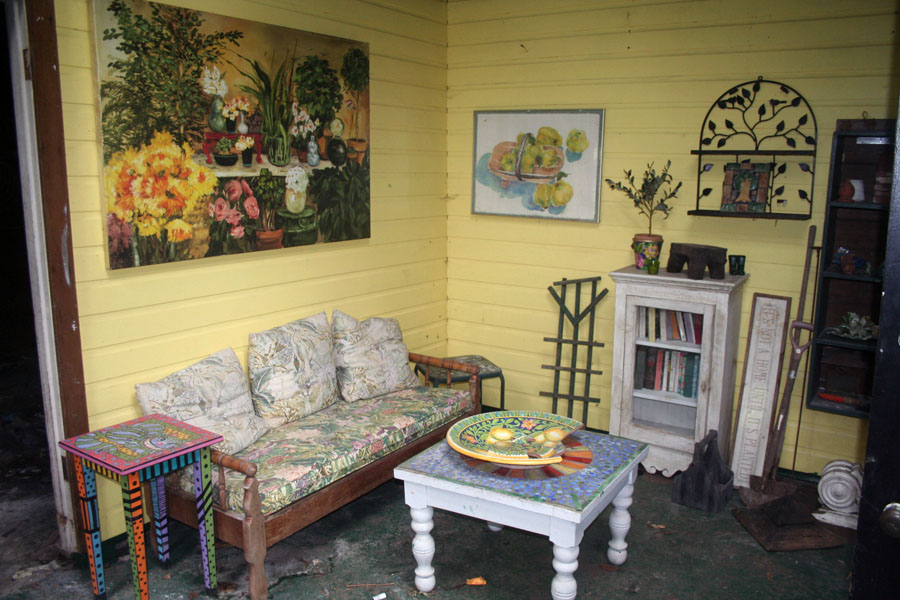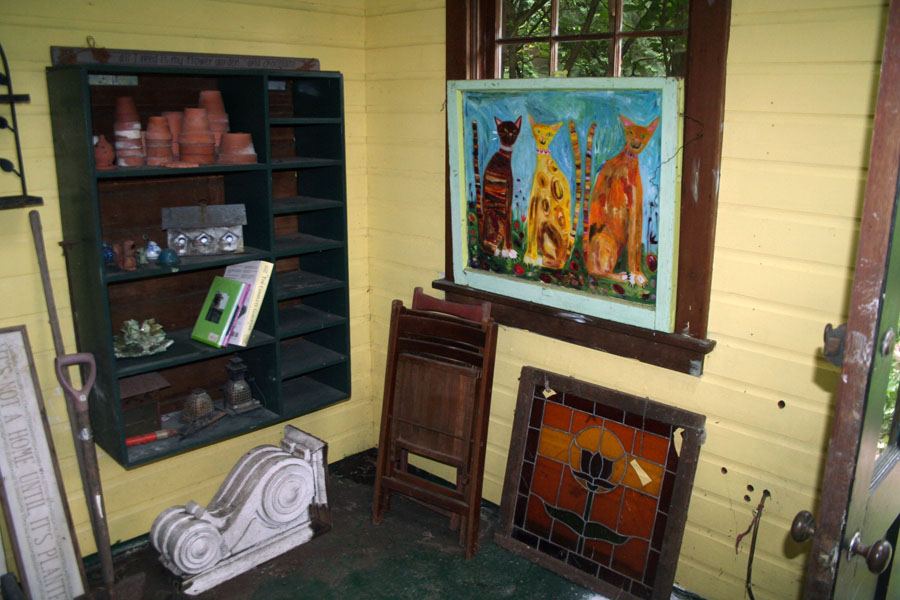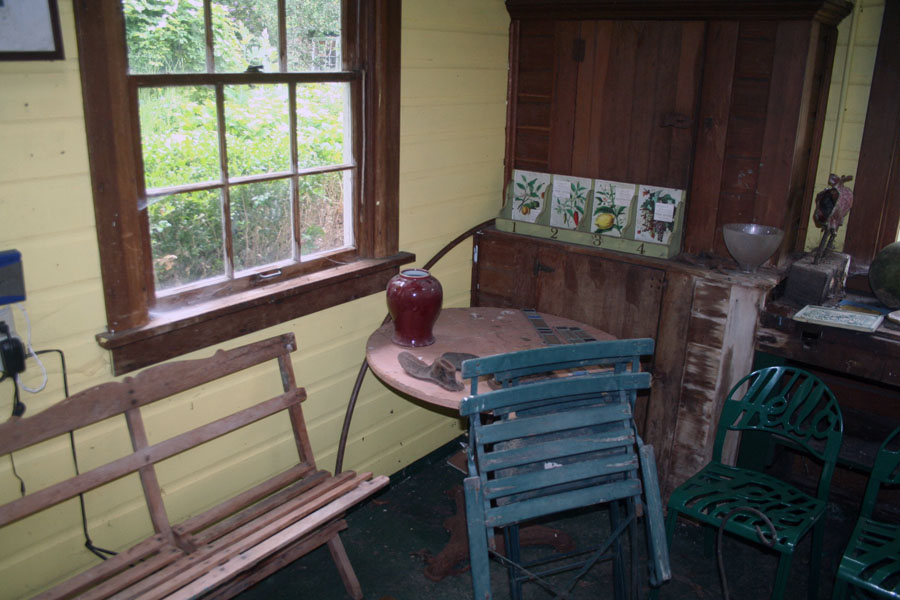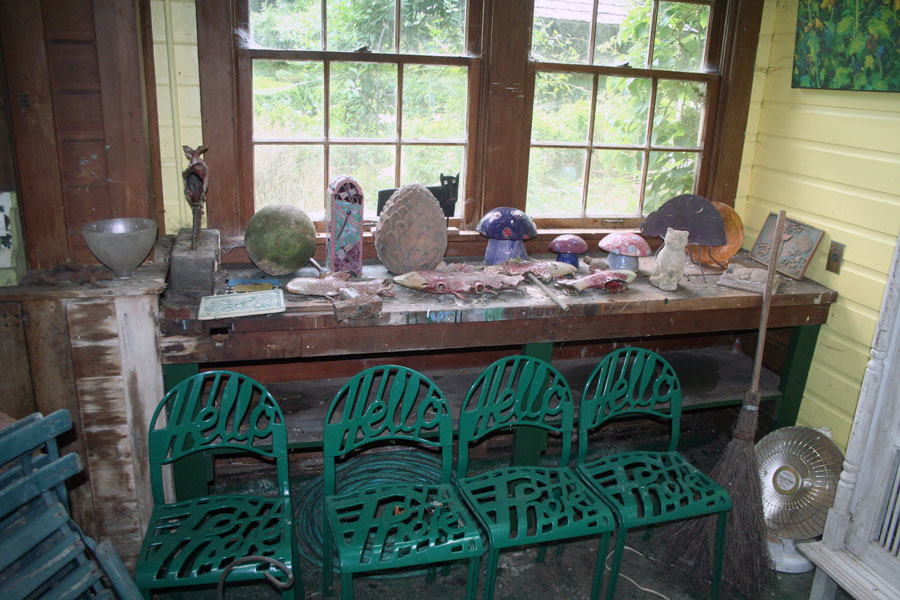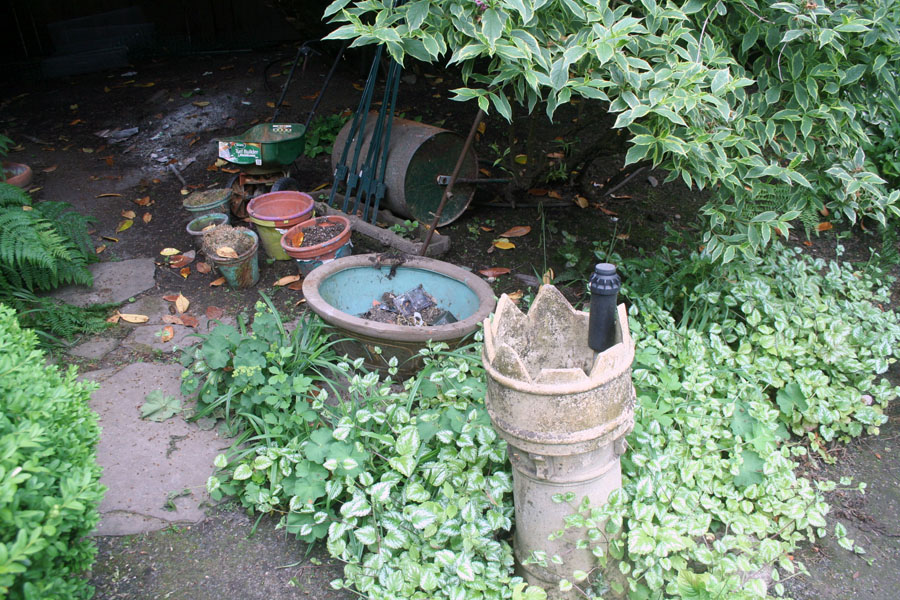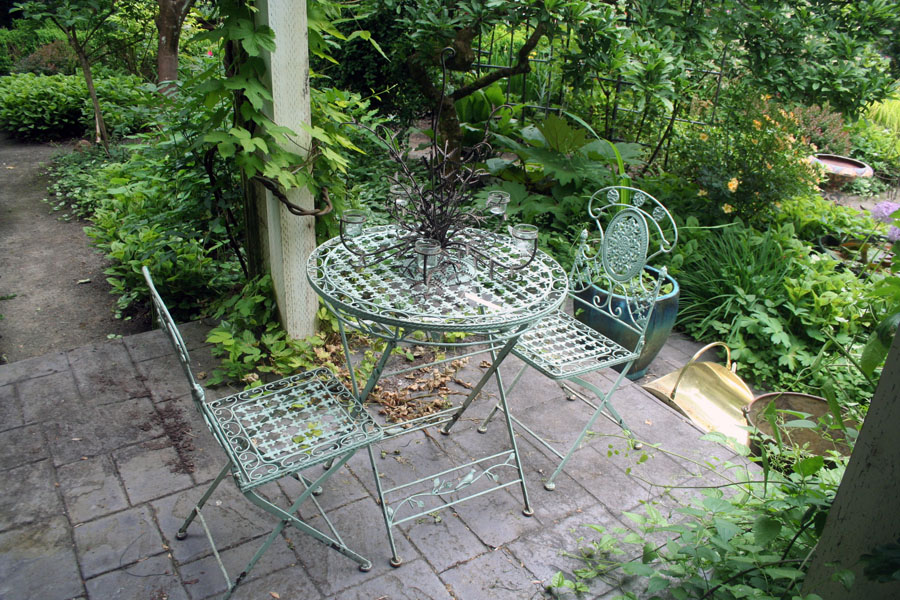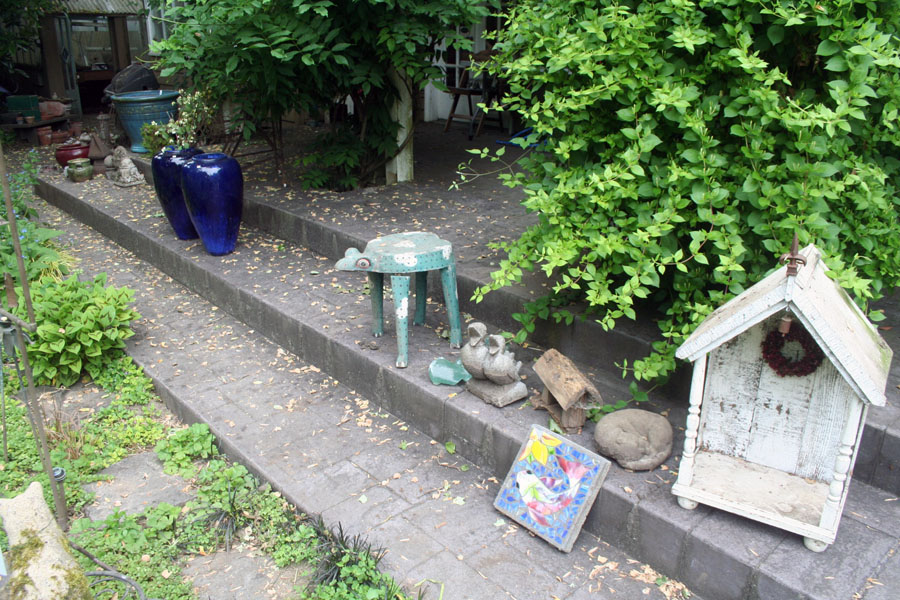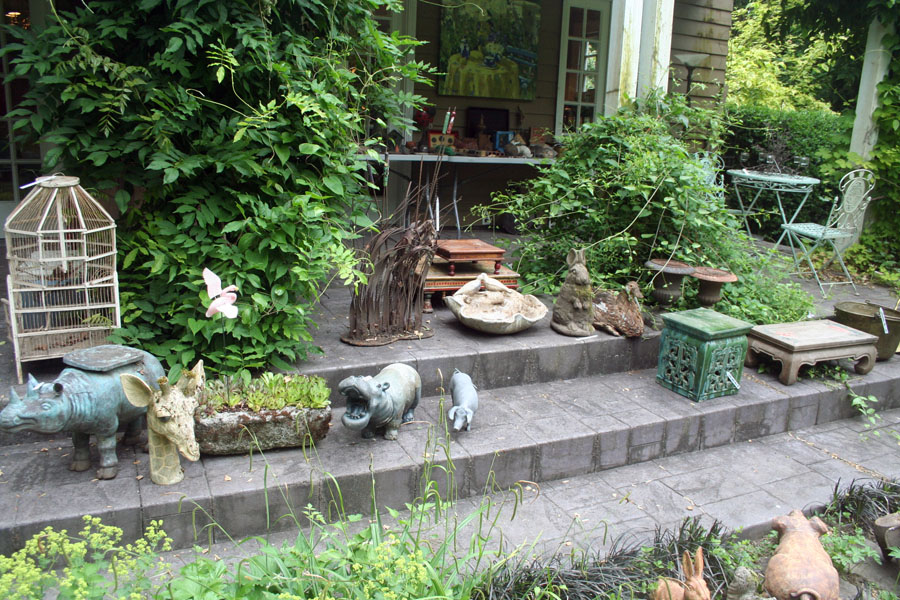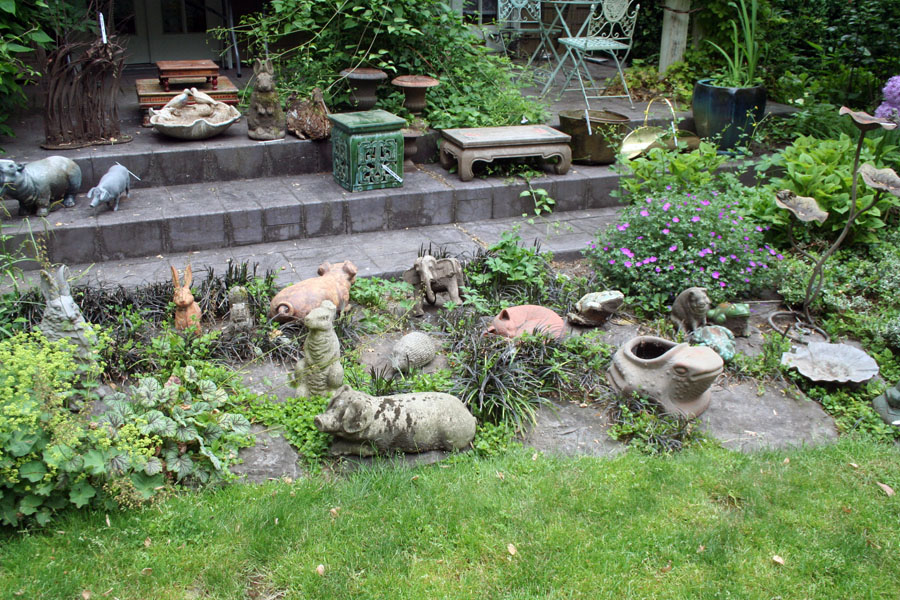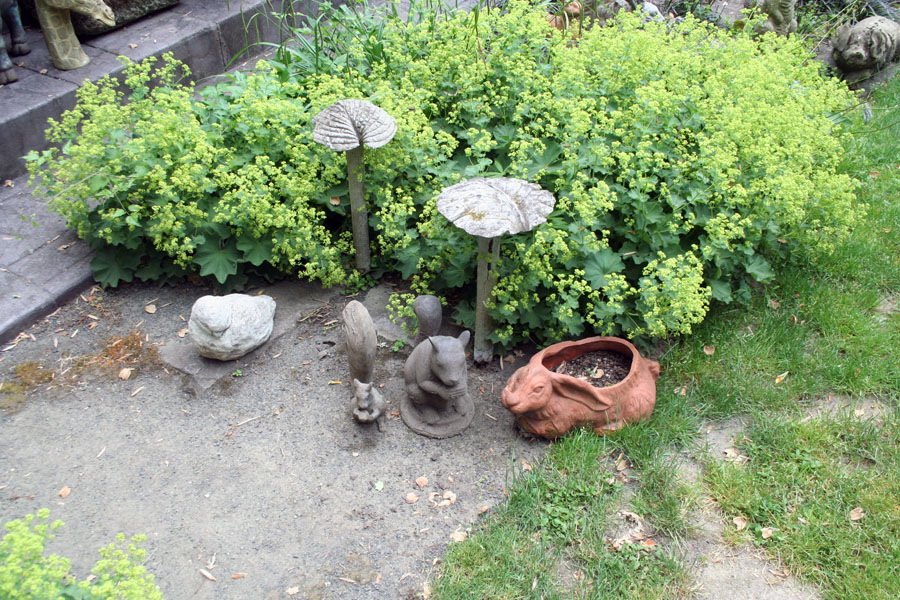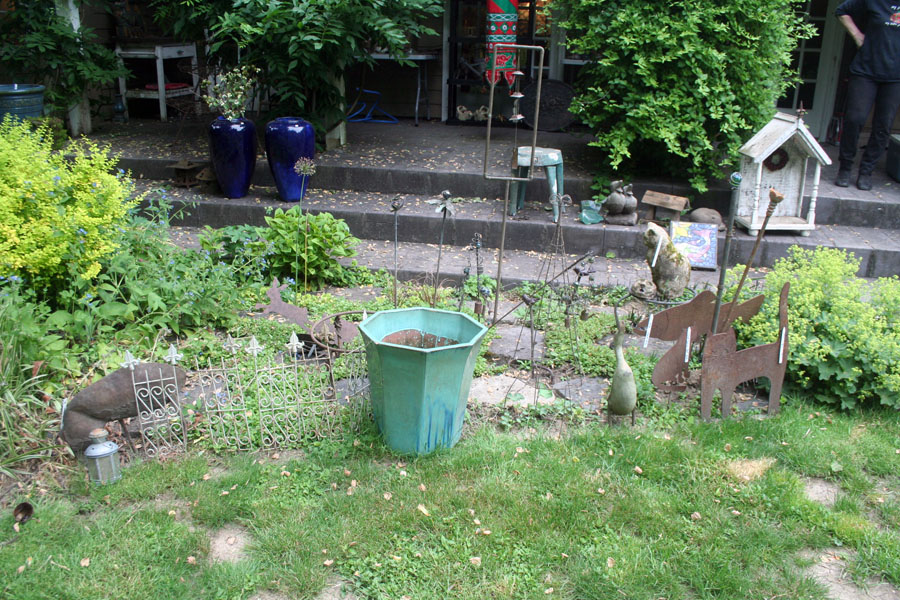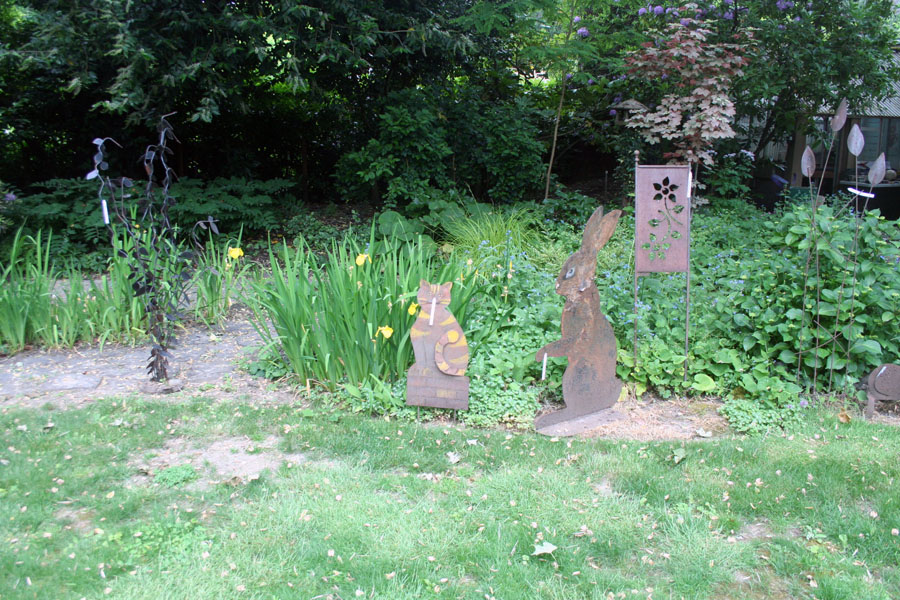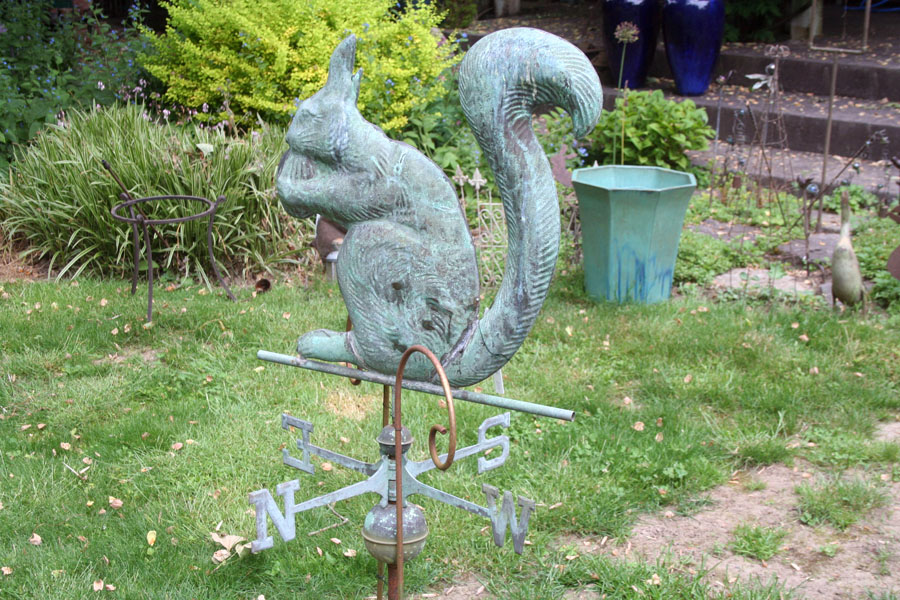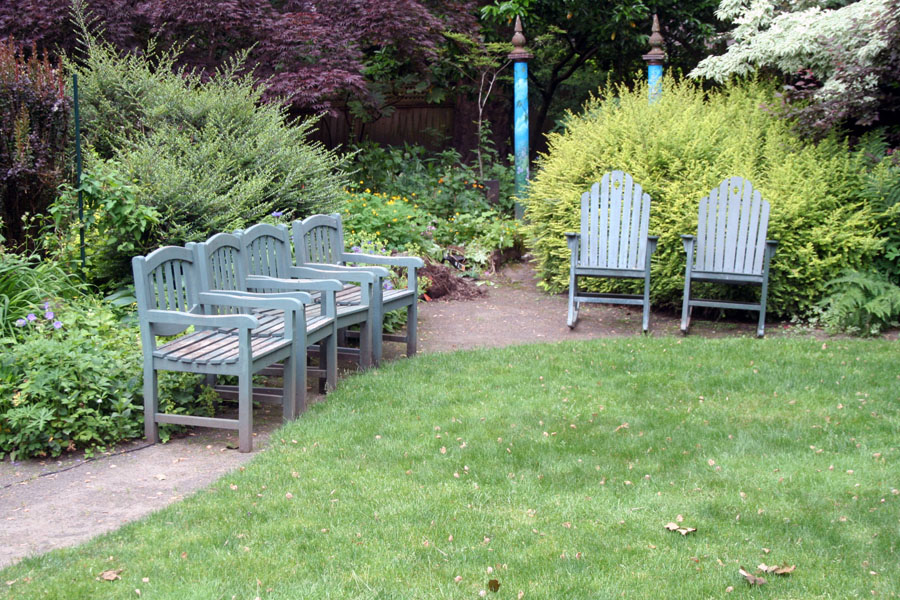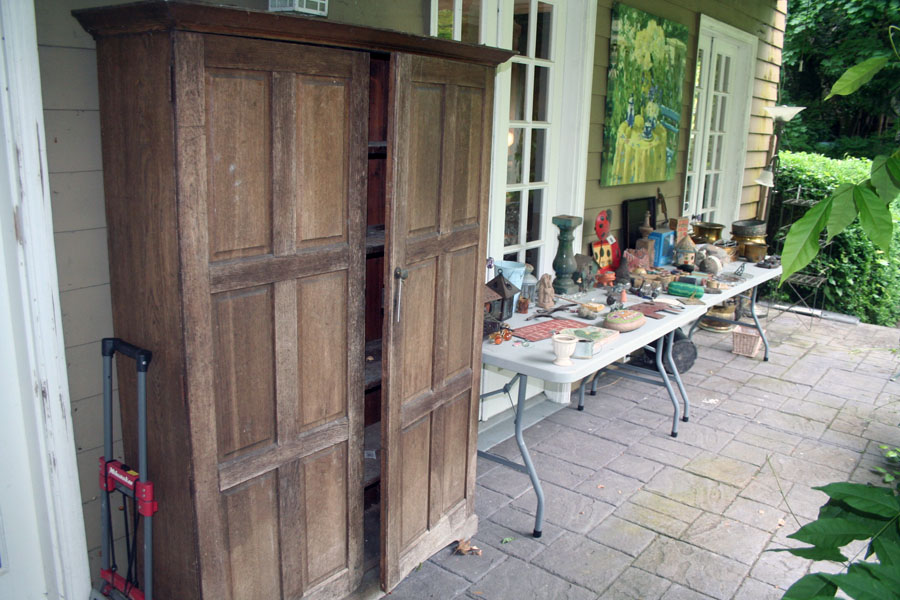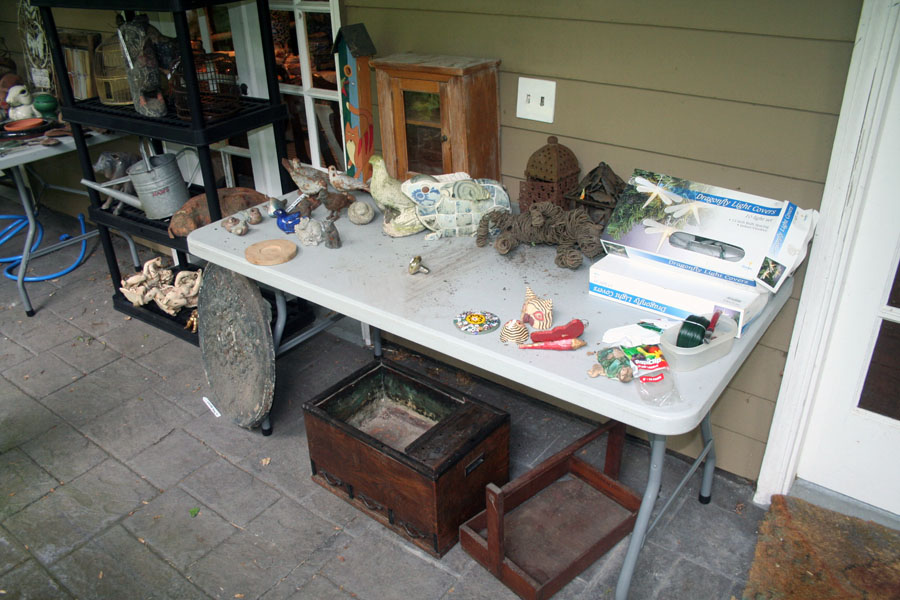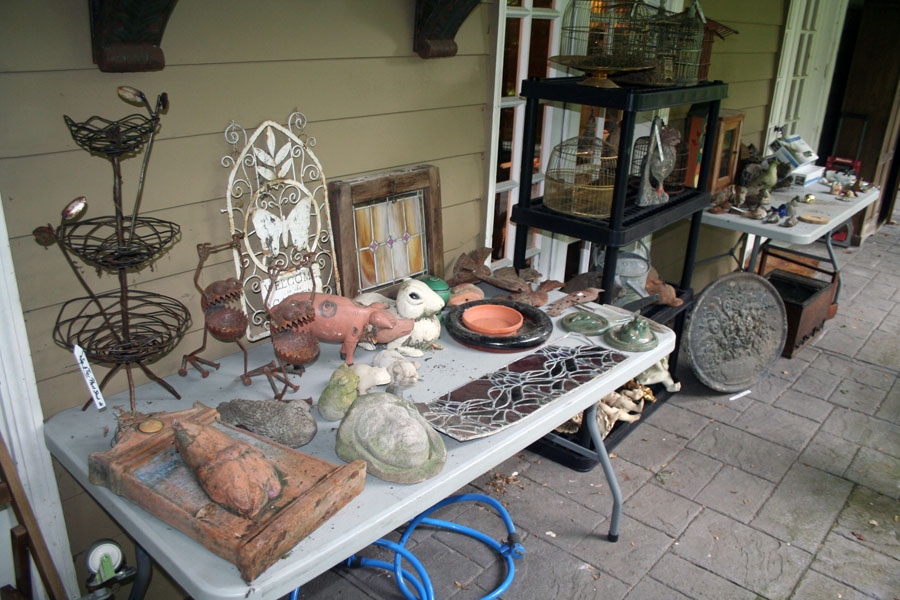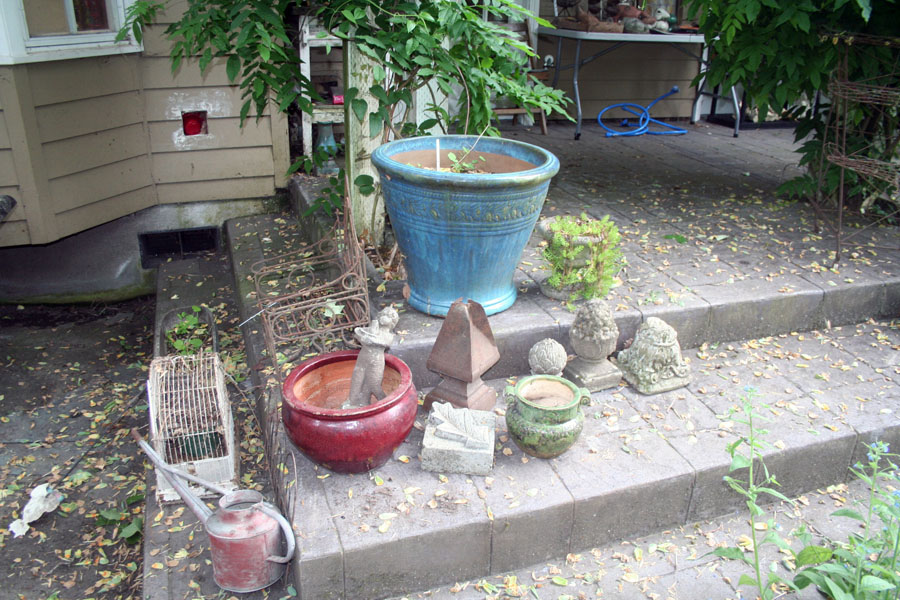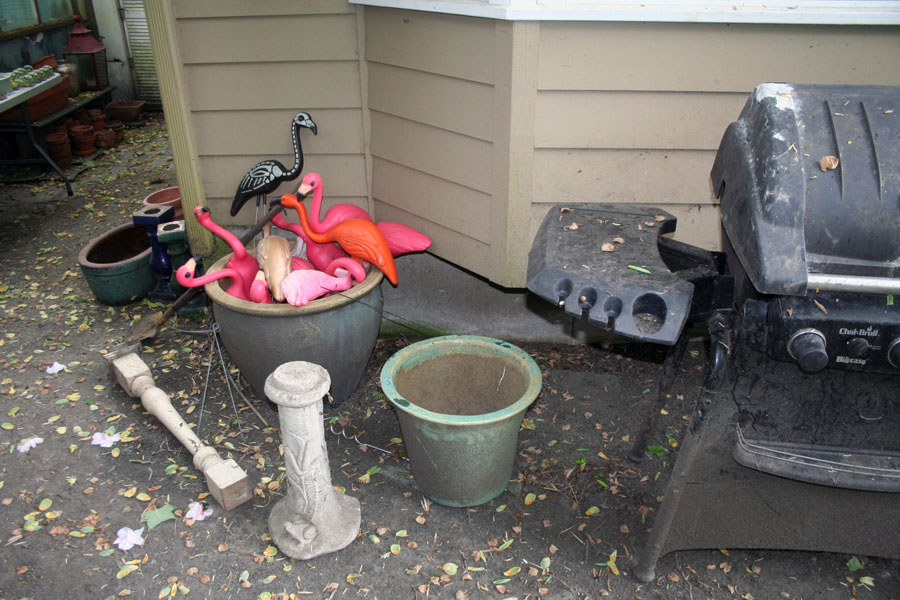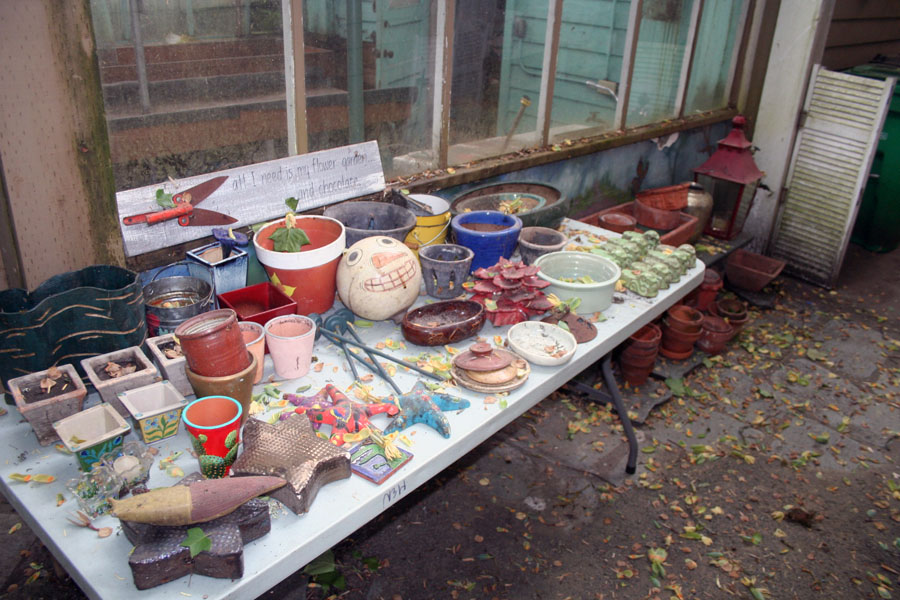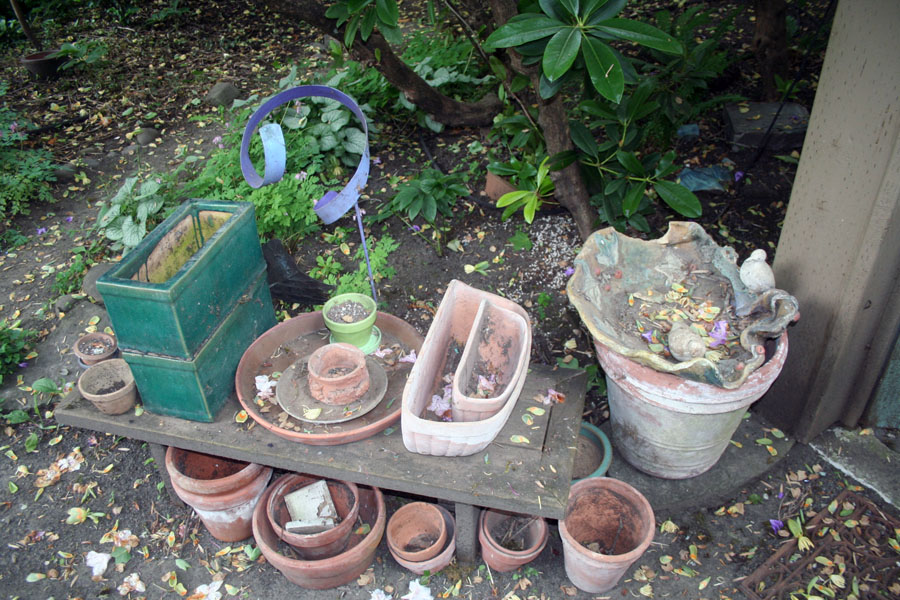 The house will be for sale, it is a project, but it is quite impressive.